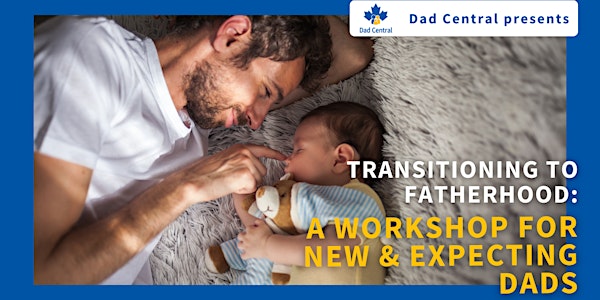 Making The Transition to Fatherhood: A Workshop for New and Expecting Dads
Did you know dads feel a lot of stress about pregnancy and birth? This workshop gives dads practical and simple steps to make the transition
Refund Policy
Contact the organizer to request a refund.
About this event
This workshop is designed to engage, open conversation, and educate new dads all about what to expect and how to manage the first year of parenting. It's a huge life transition, and many dads aren't aware of how important they are in the lives of their children - especially in the first year! This workshop will:
Provide new dads a forum to explore the realities of becoming a parent
Educate on key topics like working with their partner, early child development expectations, and bonding/attachment
Provide resources to build their confidence to be positively involved dads
Filled with interactive exercises, participants will leave feeling empowered for their "dad"venture.
Your Instructor For This Training:
Drew Soleyn is the Director, Dad Central Ontario, Founder & Coach of Connected Dads, a coaching and training organization helping dads show up at their best for the people who matter most, and the creator/co-host of The Dad Central Show: a podcast that gives dads tools to raise confident and successful kids. His most important role is being a dad to his three children.
He holds a Master's degree in Administration, is an International Coach Federation (ICF) Certified Coach and a Maxwell Leadership Certified Coach, Speaker and Trainer. He has presented at international men's conferences, delivered keynote talks, and trained hundreds of professionals since 2010.