Actions and Detail Panel
Making Your Non-Fiction Series
Sat, 25 March 2017, 12:30 PM – 4:30 PM EDT
Description
In the digital age, documentary series are pushing every boundary. Whether it's OJ: Made in America scoring an unprecedented Academy Award nomination or VICE's Rise breaking ground at the front lines of the Standing Rock protest, non-fiction series are finding new ways to be inventive and engrossing. And audiences are devouring them with ever-growing appetites.
But in a constantly shifting media landscape, where funding, production, and distribution are changing, the question is: how do you create a successful non-fiction series?
To answer this question, we'll turn to Canadian creators on the cutting edge of the format for an intimate day of in-depth, interactive sessions. With case studies that reveal practical insights, financials, workflows, and marketing strategies, they will illustrate the creative and strategic ways they've approached the non-fiction series. In doing so, they'll address some pressing topics:
What are the different streams of financing for non-fiction series? How can you harness an ever-growing digital market?

How do the beats of the story translate to a series format? What are the differences in production to consider between series and one-offs? How does this affect the creative process?

How do you attract and work with international partners for co-productions? What are the logistical and financial challenges and how do you overcome them?

Where do branded/sponsored series fit into the conversation? How do you develop and monetize content with a digital audience in mind?
---
Full Guest Lineup To Come



Moderator: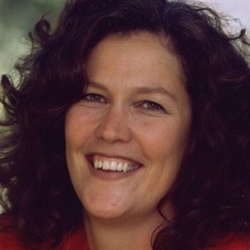 Morgan Elliott

Emmy-nominated producer Morgan Elliott is an adventurer and a story-teller. She has crafted an award-winning career from the most exotic and remote corners of the world through her production of documentaries and reality television.
A long-time producer for Mark Burnett, Ms. Elliott has covered the action on seven of the annual Eco-Challenge expedition races produced by Burnett. She is a specialist in adventure television who has shot in over 45 countries and launched and produced twelve television series. Her production company, Suddenly SeeMore…Productions Inc., produced the travel-adventure series Beyond Borders as well as Stratusphere (with Trish Stratus), No Opportunity Wasted (with Phil Keoghan), The Second City's Next Comedy Legend for the CBC, and Howie Do it with Howie Mandel for NBC.
From the jungles of Borneo to the streets of Buenos Aires, Morgan and her crews have traveled extensively around the world. She is expert in her ability to marry action and adventure with the most intimate stories of the individuals experiencing it.
Guest Speakers: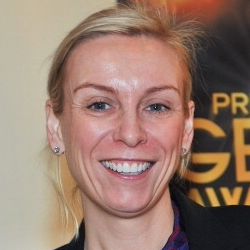 Kristina McLaughlin
As a Producer and Partner in Primitive Entertainment, Kristina has worked on some of the most critically acclaimed Canadian documentaries of the last two decades.
Recently, Kristina produced The Polar Sea, a multimedia Arctic adventure for Arte-ZDF in Germany and TVO and Knowledge Network in Canada and Spaceship Earth for History Channel and NHK. Other credits include Canadian Made, a 14 part series on Canadian inventions and innovations for History Television and the theatrical feature Beauty Day. Kristina has also produced the Genie and Gemini award winning The National Parks Project, a 13 part documentary series for the Discovery Channel.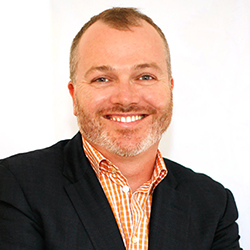 Stuart Coxe
Stuart is one of Canada's most sought after creative minds in unscripted, factual and original content. Before founding Antica, Stuart spent 20 years as an award winning producer, director and executive in news and entertainment at the Canadian Broadcasting Corporation (CBC). There he was responsible for launching dozens of shows, docs and hit series – including Dragons Den, CBC's first ever factual entertainment program.
Since leaving the public broadcaster, Stuart has produced many feature documentaries, created several TV shows and series, and developed different projects for international audiences, including a new format with Mark Burnett (Survivor, The Voice, Shark Tank). The show was recently picked up by ABC in the US and is scheduled to air in 2017.
Currently, Stuart and the Antica team have several exciting projects on the go including a new series for CBC (Becoming Canadian – to air in 2017), several digital ventures (branded content and for broadcasters), and Secret Path, the emotional and notable animated film from The Tragically Hip's Gord Downie.
---
Presenting Supporter:

Producers Exchange Presenting Supporter: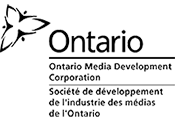 ---
Date and Time
Location
Centre for Social Innovation - 192 Spadina
192 Spadina Ave
The Bigger, Bolder Room
Toronto, ON M5T 2C2
Canada