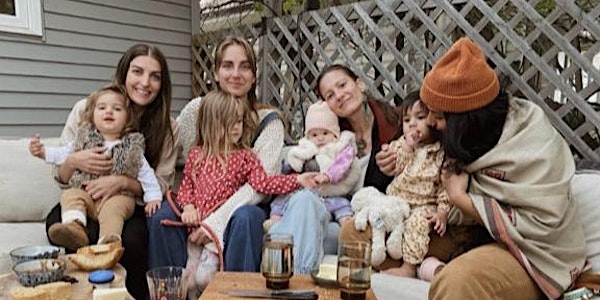 Mama's Musing's Women's Circle
Join Angeli, Laura, Sonia, and Sarah for a women's circle you'll remember. Be prepared for tears, laughter, deep honesty and rawness.
About this event
Sisterhood is the roots of a tree. It is the network that weaves richness and nutrients to our lives in any stage of womanhood, the maiden, mother, and crone. Within the journey of motherhood it feels even more crucial to have sisters standing close to validate the constant loss of self and finding of self that occurs navigating the terrain of motherhood.
The integrity of communities and rituals depends on the collaboration of women. When we gather with intention, when we share and trust the brilliance of sisterhood we lay roots into the most unified and nourished existence.
This months women's circle will be the greatest one yet as a whole panel of mamas join me to dive deep into the struggles and triumphs of motherhood.