Managing Cyber Risk for Executives - Security is Never a Priority Until You...
Description
Security is Never a Priority Until You've Been Hacked.
Cyber threats are real. It's no longer a question of if your organization is attacked, but when.
Canada is in the forefront of digital disruption and market transformation from a resource to a knowledge based economy. Organizations that are able to engage with their customers and provide products and services through digital means have access to accelerated market levers. In order to sustain a "digital future", organizations need a viable and sustainable cybersecurity strategy. What's your game plan? Where are your blind spots? What have you not even imagined? Is your organization prepared?
Some of the world's largest organizations have been victims of intense cyber-attacks; and they had a plan. Today, it's no longer a question of if you will be attacked, but when. Hope is not a strategy.
In this session, you will learn about what Cybersecurity should mean to your organization, what your executive responsibilities are; and you'll leave this interactive workshop with a better understanding of the cyber vulnerabilities facing organizations today.
Come and learn from an industry expert, share others' real-life experiences and have the opportunity to do a collaborative 'Incident Response Simulation'. This workshop will provide some insight into how you might manage a Cybersecurity Incident differently, when it happens to you.
Who Should Attend?
Managing Cyber Risk for Executives is uniquely designed for Board of Directors, C-Level Executives, and Senior Managers who should increase their understanding of the risks around cyber attacks and the potential vulabilities within their organization's every day systems and procedures.
---
About the Speaker:

Mr. Justin Fong, Partner, Deloitte LLP
Justin is a Calgary based Partner who leads Deloitte's Cybersecurity practice in Western Canada. He has over 17 years of global hands on experience specializing in security strategy, ethical hacking, technology implementations, and incident response. He has work extensively in the US, UK and Asia supporting energy, technology, and public sectors. Justin has Canadian and NATO Security clearance, a Certified Information Systems Security Professional (CISSP).
Recent achievements include, education to boards and audit committees, the development of curriculum and materials for the IIA, Rotman/UofC Institute of Corporate Director Education Programs and various executive forums and conferences acrross North America.
Thank you to our event partner: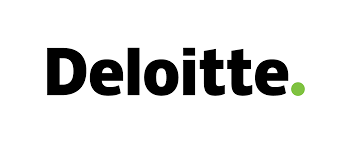 ---
What's Included:
The interactive session includes breakfast, coffee breaks and course materials.
Please be advised there are no refunds, however substitutions are welcome up to 24 hours before the event.
https://vimeo.com/252592478

Organizer of Managing Cyber Risk for Executives - Security is Never a Priority Until You've Been Hacked.
EventWorx Corporation works with our partners to develop events that create lasting individual experiences for all stakeholders.  Regardless of the nature of the event, be it is a trade show, conference, convention, round table discussion, or festival – every gathering must have purpose and every participant leaves with a memorable experience.
At EventWorx Corporation our goal is simple; create exceptional face-to-face experiences for our customers to do business together, and be a small part of helping achieve their business results. We are in the face-to-face business!