Description
Managing People in Arts & Culture
The key to a successful organization or business is acquiring and managing strong talent. In the arts and culture sector, that not only means surrounding yourself with skilled professionals but also commanding the ability to motivate and keep them! So how can you establish and ensure productivity from/for your team? Presenter Sandy Lee will help you decode the need-to-know aspects of human resources and best practices to support a happy, productive, and engaged team.
Who is this workshop for?
As always, Artscape Launchpad programs are specifically tailored for professionals who drive the creative and cultural sectors.This includes artists, writers, filmmakers, designers, musicians, craftspeople and peformers of all kinds. This workshop will benefit any artist or arts administrator seeking tools to motivate their teams.
You'll walk away knowing:
The fundamentals and best practices of human resources for career go-getters and job seekers

How to attract and keep happy, productive and engaged champions of your business and/or organization;

How to navigate staffing challenges and opportunities, from examples given from real world case studies from the arts and culture community.

Other arts administrators, with whom you can build a supportive community that shares your challenges.
Presented by: Sandy Lee, CHRL, CPCC, Vice-President, Coach Learning & Development with Reddin Global Inc. (The Emerson Suite)
About the Speaker: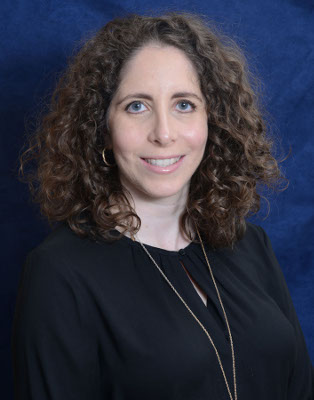 Sandy Lee is the former Director, Staff & Volunteer Resources with the Toronto International Film Festival Inc. (TIFF). Her HR career has focused on providing strategic support in the areas of resource planning, performance management, compensation and professional development. She has also been a talent development coach engaging with high potential leaders.
Her current role is Vice-President, Coach Learning & Development with Reddin Global Inc. whose product is The Emerson Suite, a mobile management toolkit with a proven coaching methodology that is revolutionizing the way coaches engage with and deliver value to their clients. They train and certify Effectiveness Coaches to use their methodologies and tools with their clients so they can grow their businesses, and create more effective leader-managers.
Sandy holds a Bachelor's degree in Psychology from the University of Delaware. She has volunteered her time and expertise with both the HR Council and WorkInCulture to create Human Resources reference tools for other not for profit organizations. Sandy is also a current member of the Executive Committee of the WorkInCulture Board of Directors, where she provides guidance on building human resources business skills for the arts and culture sector.
Interested in learning and saving MORE? Register for all 3 workshops within this Learning Series and save 20% Click here.
Light refreshments will be provided.
Co-produced by Artscape Launchpad and WorkInCulture
About WorkInCulture:
Our Mission is to support the people who work in the cultural sector through life-long career development and business skills training.
At WorkInCulture we CONNECT, CREATE, and CURATE training and tools that help arts and culture professionals develop the business skills to match their creative talents.
To learn more visit us at www.workinculture.ca