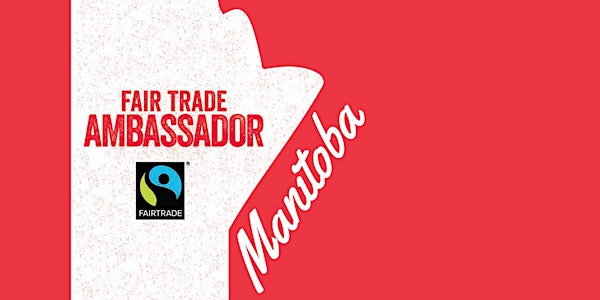 Manitoba Fair Trade Ambassador Training - May 17
Description
TRAINING CALL-IN DETAILS
Join via computer:
https://global.gotomeeting.com/join/348625317

Join via phone:
Canada: +1 (647) 497-9391 | Access Code: 348-625-317

Joining via video-conferencing room or system:
Dial: 67.217.95.2##348625317
Cisco devices: 348625317@67.217.95.2

First GoToMeeting? Do a quick system check: https://link.gotomeeting.com/system-check
---
The Manitoba Fair Trade Ambassador Training is a spin off from the national Fair Trade Ambassador Program. The purpose of the training is to educate individuals on fair trade and give people the tools/resources to better engage their community in the movement!
The 90 minute training will be delivered online and it will touch on:
- the fundamentals of fair trade
- the status of the fair trade movement across Canada
- a deeper look into past successes, active campaigns and future goals for fair trade in Manitoba
- tools to drive impact and ways to get involved with fair trade in Manitoba
There is an option for individuals to become recognized Fair Trade Ambassadors following the initial training. Additional steps include a fair trade quiz, the development of an outreach strategy and being listed online for 1-yr as an available fair trade contact in Manitoba. Please follow up after the training if you are interested in formal recognition.
If you have any further questions, please feel free to reach out to Zack Gross - fairtrade@mcic.ca or Torrye Mckenzie – torrye@cftn.ca