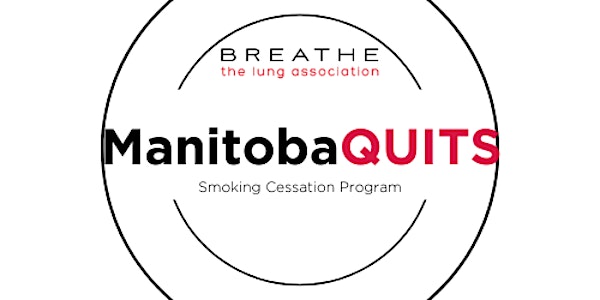 ManitobaQUITS - FALL - Challenge 2022
Try to QUIT SMOKING for the month of NOVEMBER. We will announce weekly prizes, plus a chance to win multiple grand prizes!
When and where
Location
The Lung Association, Manitoba Inc. 204-825 Sherbrook Street Winnipeg, MB R3A 1M5 Canada
About this event
The Lung Association, Manitoba Inc. invites you to try to QUIT SMOKING for the entire month of NOVEMBER to win a VISA gift card, plus chances to win Great Prizes!
You may choose any QUIT method that works for you. Some examples of methods that many people find helpful are nicotine replacements (patch, gum, lozenge, quick mist or nicotine inhaler), peer support groups, smoking cessation counseling, or prescription medications ( Zyban and Champix). Talk to your healthcare provider for help choosing the method that's right for you.
To REGISTER: Get a free ticket here, and we will mail you a FREE Quit Kit!
Follow us on Facebook for quit support, and if you've already quit, you can help others by sharing your stories and giving encouragement. Weekly prizes are awarded during our Facebook Live events, every Friday in November!! www.facebook.com/groups/ManitobaQuits
NOTE: Only ONE entry required, the number of "tickets" is not reflective of how many chances you have to win.