About this Event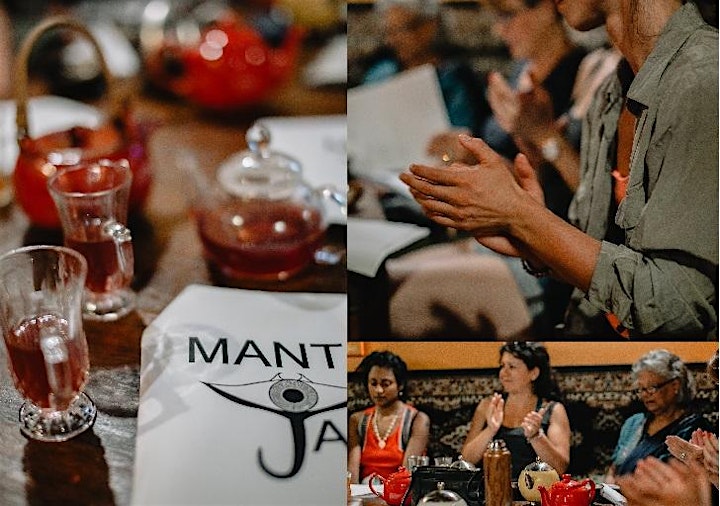 MANTA JAE presents: A Live Performance of Kirtan & Classical Indian Music
The music of Manta Jae draws on elements from Indian Classical, Spiritual Chants, Kirtan, Sufi, Qawwali, and Western Music resulting in our own unique and authentic musical style. Honouring our roots and embracing the cultures of old.
Presented in the "Call & Response" form of Kirtan music. Manta Jae concerts are far more than the bliss of losing yourself in the soaring melodies, powerful vocals, and driving rhythms...they are about opening your voice & heart by joining in - and singing with us!
Our talented and diverse 6 piece ensemble consists of:
Jag Shival - Harmonium / Vocals / Bansuri
Ola Cichy - Guitar / Vocals / Tanpura
Satwik Misra - Tabla
Clarity Barton - Vocals / Percussion
Zarina Chopra - Vocals
Azhar Meghani - Dholki
Tickets available online until 12pm on Sunday January 26th and at the door.
Questions about the event? Email us at: Info@mantajae.com
Info@mantajae.com
IG: @MantaJae
FB: www.Facebook.com/MantaJae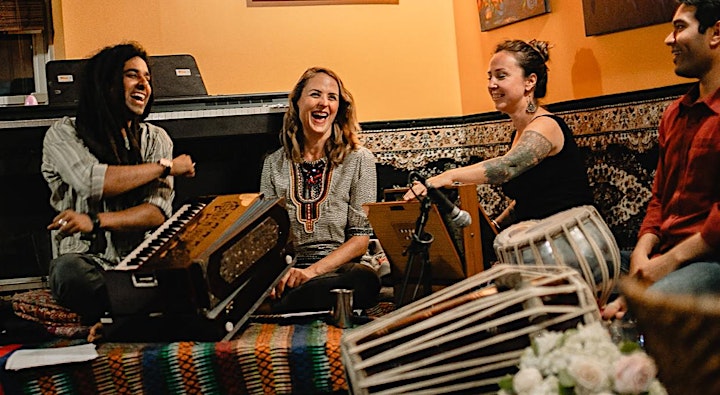 Looking forward to seeing you there!