Description
Balance
The process of balancing is key to a healthy and productive life. Over 5,000 years ago, Ancient Egypt and Greece described the laws of gender - the idea that we all hold dual masculine and female energies. The Buddha held that we each had a right (male) and left (female) hemisphere in our brains. Similarly, Mayans taught the benefits of aligning male and female energies in each of us in order to reach a new level of awareness.
By male and female energy we don't mean men and women - we are referring to a proper balance of thoughts, motivators and actions in all of us. Imagine surviving only with our intellect or quest for greatness - with no consideration for creativity or emotion? It would be lonely at the top no? Similarly, imagine surviving solely on feelings and passion - well, nothing would get done!
Join us December 5 as we explore the importance of balance in all of us - men and women - in order to achieve true fulfillment. In the true spirit of balance, and for the first time at ManTalks Toronto, we are honoured to feature three incredible women speakers.
*All proceeds generated from this event will be going to a Non-Profit Organization, the Man It Forward Foundation*
We look forward to seeing you for the last ManTalks of 2016. Details below.
Date: Monday December 5, 2016
Location: Artscape Sandbox 301 Adelaide St W, Toronto, ON M5V 1R2, Canada
Time: 6:00pm doors open, speakers begin promptly at 7pm.
Tickets: Space is limited. Tickets available on a first-come first-serve basis.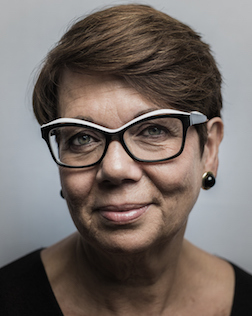 Betty-Ann Heggie
Betty-Ann is currently writing a book on the presence of Masculine and Feminine Energy within each gender and the importance of tapping into both resources for happiness and success. She calls the ability to flow from one energy to the other 'Gender Physics' and has been giving keynote presentations and workshops on the subject in North America and Europe for the past decade.
Betty-Ann Heggie, a former Senior Vice-President with PotashCorp, the world's largest fertilizer company, retired in 2007 and now serves as a corporate director, professional speaker and blogger for Huffington Post. In 2015, Betty-Ann was the recipient of the Trailblazer Award from Women in Mining Canada and named one of the 100 Global Inspirational Women in Mining. She has also been inducted into Canada's Top 100 Most Powerful Women Hall of Fame. Other personal awards include: the Queen's Golden Jubilee Medal, the YWCA Lifetime Achievement Award, the University of Saskatchewan Alumni Mentorship Award and the Stevie Award for "Women Helping Women".
Betty-Ann currently serves as a director for TIFF and has also been on the boards of the Canadian Chamber of Commerce, the Saskatoon Regional Economic Development Authority Inc., the Canadian Wheat Board, Allana Potash and MITACS. She was the founding chair of the Saskatchewan Chapter of the Institute of Corporate Directors. Her ground-breaking mentorship program at her alma mater, the University of Saskatchewan, has had more than 1800 women participate in the program's networking events, professional development and its annual women's film festival. The program also developed and hosted a Canadian mentorship experience for women from Afghanistan. She and her husband Wade are very proud of their two highly spirited and independent adult daughters.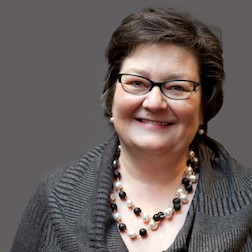 Roxanne Bartel

For the past 25 years, Roxanne "Rox" Bartel has been playfully "stirring things up" in every role from Trainer to CEO. Today, through her company ImpactBank, Rox offers coaching and mentoring for senior leaders as they transition into a new role. She is the founder of "the Kickass Koach" podcast and the "ON YOUR MARK…™" pilot where she is testing the addition of a social learning component in Leadership Development.
Rox is also a contributing member of "Leading Men," a long-term initiative that brings men to the table in an effort to find the root cause and eradicate violence against women in Canada. The young program is presently seeking men to be part of the cabinet to advise and raise funds to: 1) support and fund the emergency needs across Canada; 2) impact the development of improved policy; 3) bring men and boys together for community conversation to engage them in identifying the root cause.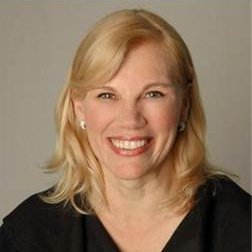 Delee Fromm
A lawyer, psychologist and author, Delee Fromm has taught and coached for over 25 years. As a former partner at a large Bay Street law firm she practiced commercial real estate for 17 years. Prior to her career in law she was a neuropsychologist at a large psychiatric hospital in Alberta. In her third career as a consultant she provides services to international law firms, corporations, banks, and various other organizations including both the Ontario and federal government. A large component of her business involves women`s advancement programming. She is a coach with the Law Society of Upper Canada's career coaching program and on the advisory board of Young Women in Law.
She is a guest lecturer at several universities including the University of Western Ontario, York University and the University of Toronto. She has contributed content for Lexis Practice Advisor Canada and CBA Practice Link, and written articles for The Lawyer's Weekly. She is the author of Advance Your Legal Career: Essential Skills for Success published by LexisNexis Canada. Her next book Gender Blind Spots and Biases: How to Use and Lose Them for Success at Work will be available on Amazon early in 2017. For more information, please go to her website at www.deleefrommconsulting.com
WHO ATTENDS?
ManTalks attracts likeminded men and women who are committed to growth, living their best life and people who are dedicated to giving back to the world.
WHAT PEOPLE ARE SAYING:
"ManTalks is one of the most authentic and real events I have ever been to. They have built a powerful community which I am grateful to be a part of." - Brian Scudamore | Founder 1-800-GOT-JUNK
"Speaking at ManTalks was a fantastic experience. The line up of speakers was incredible and I was humbled to be amongst them. Connor's team and organization was professional and the event went off perfectly. Impressive. I am a big fan." - Darryl Kopke | Founder of Institute B & Former CEO Kit & Ace
"I attended ManTalks and was struck by the strength and depth of the community. As someone who purposefully builds communities, it is rare to see a gathering have such a raw impact on its participants. Goosebumps, tears and surges of inner meaning. You will see it when you attend and experience the benefit firsthand." - Jordan Kallman | President of TEDx Vancouver & Co-Founder of Social Concierge.
You can anticipate our speakers to provide insights and powerful perspectives on:
- The direct correlation of finding purpose and fully experiencing all that life has to give.
- Where to begin when looking to dig into a deeper sense of purpose in your life.
- Personal stories and practical questions to help find a better sense of clarity with the direction you are going or would like to go.
- The different stages of development and expression each man will face in his own way throughout the journey of his life and how this diverse expression of masculinity serves as an essential tool for establishing a strong sense of purpose and fulfillment.
CONNECT:
Join the conversation: #mantalks #redefiningmanhood
www.twitter.com/mantalks
www.instagram.com/mantalks
www.facebook.com/ManTalks.ca
ManTalks
The edge you want.
The purpose you need.
And the community to make it happen.