Description
Learn how small and medium sized manufacturers are maintaining competitiveness, maximizing productivity and improving net profits with practical Industry 4.0 strategies.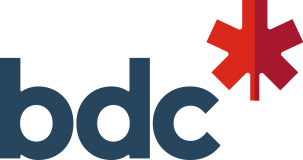 Event Schedule
8:00am Registration & Breakfast
8:30am Opening Remarks by Mayor Lehman
9:00am Keynote Speaker Michael Gardiner P. Eng–Microsoft
Manufacturing Industry Executive Canada
9:40am 1st Panel: Learning from companies that have engaged in the Industry 4.0 journey
Moderator- Irene Sterian P. Eng., President & CEO, ReMAP, Director, Technology & Innovation, Celestica
Panelist #1- Jerome Horowitz –Brotech Precision CNC
Panelist #2- Honda Canada-Bill Donaldson
Panelist #3- David Yeaman- Molded Precision Components
Panelist #4- Vern Solomon- Environmental Systems Corporation
10:15am Break
10:30am Expert Speaker-Peter Lawler-BDC, Executive Vice President, BDC Advisory Services
11:00am Break Out Sessions - These hands-on breakout sessions are designed to deliver actionable knowledge for your next steps on the Industry 4.0 Journey.
#1 Where Are You Now? - Use an Industry 4.0 mapping process to identify unique opportunities for product and process improvement in your company.
Facilitated by: Irene Sterian, ReMAP , Loretta Renard, ReMAP, Maria Negulescu, NRC-IRAP
#2 Choosing Your Direction- Align technology investment with your strategy and organizational capabilities; enhance the "digital maturity" of your organization to optimize the impact of your technological investments. Session will include: digital maturity model & assessment, 4-step approach to digitizing your business, and client stories and group sharing.
Facilitated by: Ali Lajevardi BDC, Dave McLeod BDC, Rebecca Heffernan Lakehead University, Dr. Yuanyuan Wu Lakehead University
#3 Partnering for Success – Leveraging Resources. Talent, resources and funding are three required ingredients for Industry 4.0 projects. Learn how to leverage them for your success.
Facilitated by: Mira Ray Georgian College, Dan Ruby OCE, Wynstan Kinsey NRC-IRAP
12:00pm Lunch