Description
Presented by the Business Development Bank of Canada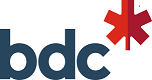 Small and medium sized manufacturers have the opportunity to increase profits and market share through the strategic use of information. Improving plant performance, enhancing sales and operations, forecasting product demand and optimizing supply chain relationships are all avenues to explore in the drive for competitive advantage through data.
The Manufacturing Innovation Summit will convene industry experts, executives, investors, and entrepreneurs from the Ontario manufacturing sector to learn firsthand how small and medium size manufacturers are leveraging data in practical ways that are improving their company's bottom line.
Don't miss your opportunity to arm yourself with the information, skills and connections needed to harness your company data and apply it for a competitive advantage. Get expert advice, speak with funding organizations and connect with other small and medium sized manufacturers to get practical insights on developing your own action plan to harness data.