Description
---
Presented by the Business Development Bank of Canada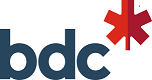 Small and medium sized manufacturers have the opportunity to increase profits and market share through the strategic use of information. Improving plant performance, enhancing sales and operations, forecasting product demand and optimizing supply chain relationships are all avenues to explore in the drive for competitive advantage through data.
The Manufacturing Innovation Summit will convene industry experts, executives, investors, and entrepreneurs from the Ontario manufacturing sector to learn firsthand how small and medium size manufacturers are leveraging data in practical ways that are improving their company's bottom line.
Don't miss your opportunity to arm yourself with the information, skills and connections needed to harness your company data and apply it for a competitive advantage. Get expert advice, speak with funding organizations and connect with other small and medium sized manufacturers to get practical insights on developing your own action plan to harness data.
Manufacturing Innovation Summit Agenda
---
8:00am
Registration & Breakfast
---
8:30am
Opening Remarks - Mayor Lehman
---
9:00am
Summit Keynote - Peter Lawler, Executive Vice President | BDC Advisory Services
Industry 4.0: The New Industrial Revolution | Are Canadian Manufacturers Ready?
---
9:40am
Panel Discussion
Collecting/Applying and Improving Data to Increase Profits and Drive Efficiencies
Moderator - Dan Sinai; IBM lead on Big Data/AI for IBM and the i3 Initiative

Panelist #1 - Michael Lolande, VP, Innovative Automation
Panelist #2 - Michael McDonald, VP of Operations, Linear-Transfer
Panelist #3 - Vern Solomon, CEO, Environmental Systems Corporation
---
10:15am
Break
---
10:30am
Expert Speaker - Jayson Myers, CEO, Next Generation Manufacturing
Learn about Canada's newly announced Advanced Manufacturing Supercluster, helping companies adopt and integrate next-generation capabilities in robotics, machine learning and sensors/devices.
---
11:00am
Panel Discussion
Innovation: What Companies have done to innovate and how they leveraged partnerships to maximize success.
Moderator – Irene Sterian Director, Technology & Innovation Celestica/President & CEO,ReMAP

Panelist #1 – David Yeamen, Owner, Molded Precision Components
Panelist #2 – Krista LaRiviere, Founder & CEO, gShift
Panelist #3 – Dan Saso, Owner, Beaverrock Roastery Inc.
---
11:30am
Lightening Rounds
BDC
OCE
Georgian College
Lakehead
ReMap
EMC
SOSCIP
---
12:00pm
Lunch & Networking
---