Manulife BootCamp Reception with Wayne D. Garnons-Williams

Thursday, 16 November 2017 from 5:30 PM to 9:00 PM (EST)
Event Details
You're invited to attend our Manulife Board Governance BootCamp keynote and reception with indigenous leader, Wayne D. Garnons-Williams.  The winner of the Manulife Governance Excellence Award will also be announced on this evening.
Thursday, November 16, 2017
Holiday Inn & Connference Centre
5:30 pm – Registration & Pre-reception
6:00 pm – Keynote by Wayne D. Garnons-Williams
7:00 pm – Manulife Governance Excellence Award
7:15 pm – Reception with Refreshments and Snacks
9:00 pm – Conclusion
Inspiration, Collaboration and Perspiration: Stories from an Indigenous Executive
Wayne D. Garnons-Williams, a Plains Cree Indian, lawyer, tribal judge, business owner, entrepreneur and senior executive to international organizations will share with you an hour of inspirational stories and lessons learned from an indigenous perspective on what collaboration and teamwork can mean for your nonprofit business challenges and how as a busy executive you can keep an open mind to alternative means of looking at problems and finding solutions.
Wayne D. Garnons-Williams Biography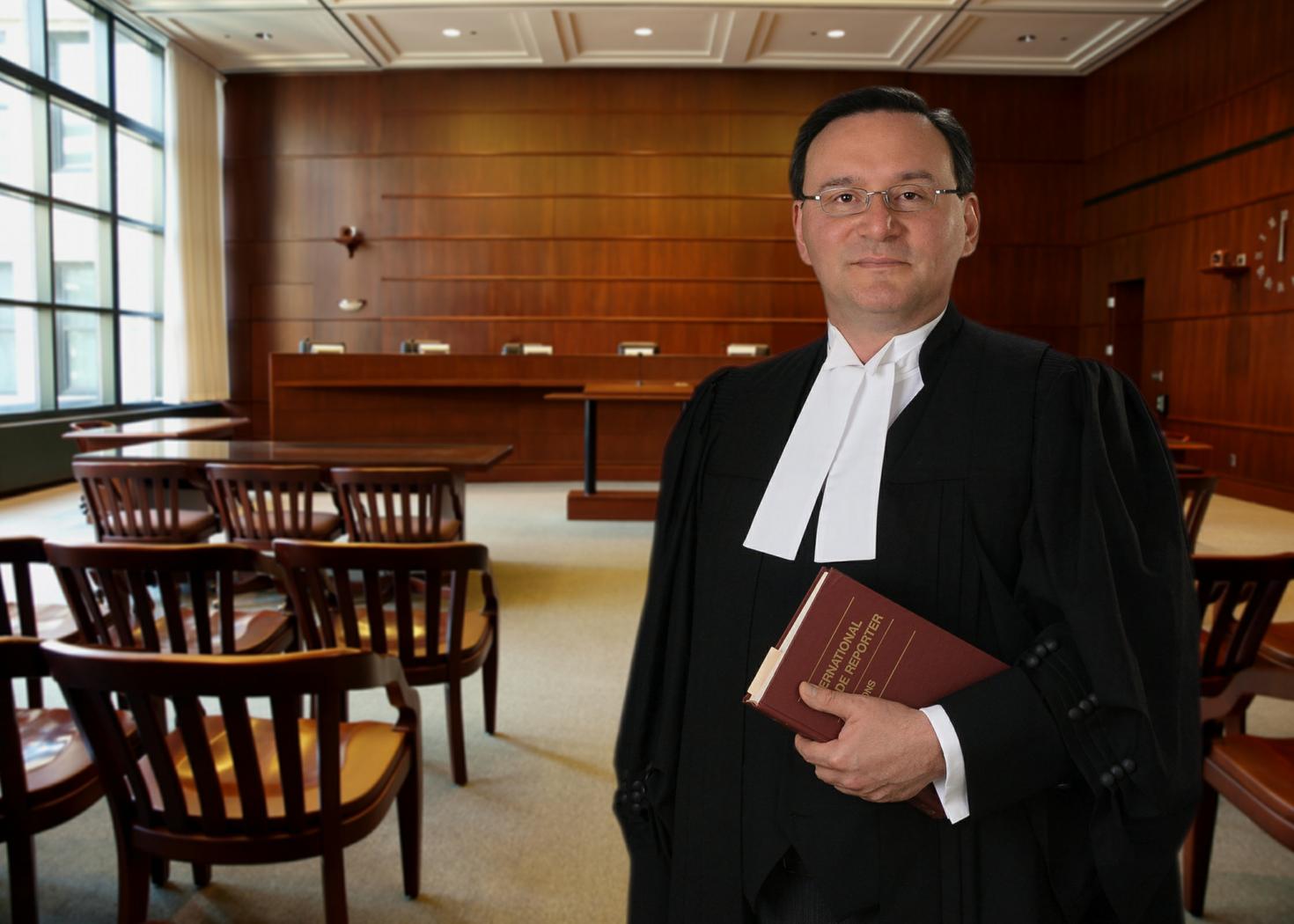 "From the courtroom to the boardroom to the theatre, Wayne D. Garnons Williams engages his audience to see and feel multiple perspectives. President of the International Inter-tribal Trade and Investment Organization, Wayne is an expert in Aboriginal law, Trade law, Administrative law and Governance, and in specializing in Aboriginal and Environmental issues. With executive leadership experience from the corporate, government, NGO, and Indigenous worlds, Garnons-Williams brings a wealth of insight and depth of knowledge to his audience. Wayne takes complex historical, legal and administrative problems and transforms them into future possibilities for all."
Wayne is Senior Lawyer and Principal Director of Garwill Law Professional Corp. that offers litigation, ADR and corporate commercial services with expertise in Aboriginal law, Customs, Excise and International Trade law.
Wayne resolves challenging civil litigation and corporate commercial law problems that have a mix of Aboriginal law and Trade Law concepts. Providing corporate law services to young and growing start-up companies and First Nation business ventures is a passion for Wayne.
Wayne was born on the Moosomin First Nation, Treaty 6 territory in Saskatchewan. He received his Bachelor of Arts at the University of Windsor and his Bachelor of Laws at Queen's University. He was called to the bar in the Law Society of Upper Canada in 1992 and to the Law Society of British Columbia in 1994. For nine years he was a lawyer practicing in the Litigation Section, Department of Justice, Ottawa and Vancouver Regional Office. As a lawyer Wayne gained litigation and ADR experience in most federal boards and tribunals, the Federal Court and Federal Court of Appeal as well as the Superior and Appeal Courts of Ontario and British Columbia. In 1999 he accepted the position of Senior Litigation Counsel, Sierra Legal Defence Fund, Eagle Project (Environmental and Aboriginal Guardianship through Law and Education) in Vancouver which litigates aboriginal title/ environmental issues on behalf of First Nations in British Columbia and Alberta. In 2001 Wayne obtained his Certificate in Advanced Alternative Dispute Resolution from the University of Windsor. In the fall of 2008 he received his Masters of specializing in Judicial Administration Management theory and practice at Dalhousie University.
From 2008 to 2011 Wayne was the President of the National Council for Aboriginal Federal Employees (NCAFE). Wayne is currently an active member in the Indigenous Bar Association, the Canadian Bar Association (Aboriginal Law, Corporate Law, Civil Litigation and Administrative Law chapters), the Carleton County Law Association, the Advocates' Society and the Canadian Council for Aboriginal Business.
Wayne held various federal executive legal positions, including: Registrar of the Federal Court of Canada; Director of Service Coordination, Courts Administration Service and Director for Resolutions, Indian Residential Schools Resolution Canada and closing out his public sector career as Deputy Head and Registrar of the Specific Claims Tribunal of Canada. In December 2012, Wayne was appointed Tribunal Chair of the Federation of Saskatchewan Indian Nations Appeal Tribunal. He is the founding Chair of the International Inter-Tribal Trade and Investment Group.
When & Where

Holiday Inn Conference Centre
30 Fairway Road South
Kitchener, None N2A 2N2
Canada

Thursday, 16 November 2017 from 5:30 PM to 9:00 PM (EST)
Add to my calendar
Organizer
Capacity Canada is a national registered charity that brings together the ideas, people and resources that fuel social innovation. 
Our vision is to support courageous communities that excel. 
We are accomplishing this by providing nonprofit leaders new resources and professional support that enhances leadership skills, stimulates cross-sector collaboration, promotes knowledge sharing, and encourages social innovation.