Description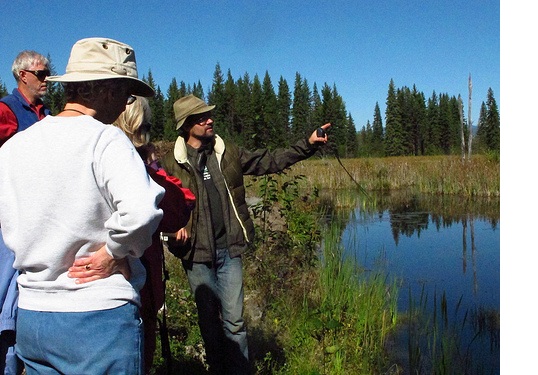 When: Saturday November 8th, 2014. 9:00am-3:00pm
Where: UBC Farms Yurt, 461 Ross Drive, Vancouver, BC, V6T 1W5
Cost: Free! ($50 Value)

BC Wildlife Federation presents Map our Marshes, a free public workshop. Wetlands filter water, control floods and provide habitat to hundreds of wildlife species. Unfortunately, wetlands are disappearing at an alarming rate and need our protection.

Come join the BC Wildlife Federation for a free workshop to learn about different types of wetlands and how to map and protect them using GPS receivers, Google Earth, and BC's Community Mapping Network. In addition, we will be doing some exploritory wetland design on the UBC Farms.
Sign up today as spaces are limited.

For more information contact:
Neil Fletcher, Wetlands Education Program Coordinator
604-970-9707
wetlands@bcwf.bc.ca


This workshop is held in partnership with:



This workshop is made possible with the financial support of our sponsors:


Organizer of Map our Marshes - Vancouver
The BC Wildlife Federation's Wetlands Education Program (WEP) helps build the capacity of British Columbian citizens to determine their backyard wetland assets, and increase their community's environmental health using this knowledge.
WEP activities result in habitat restoration, enhancement & conservation through the collaboration of communities, BCWF clubs/members, NGOs, naturalist groups & First Nations.