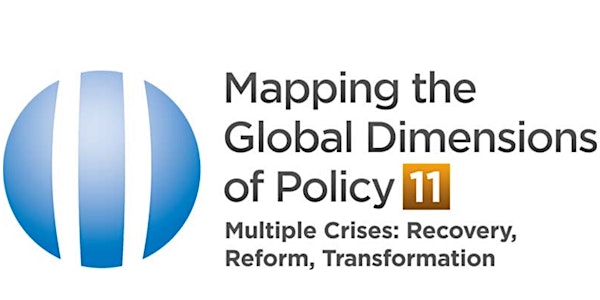 Mapping the Global Dimensions of Policy 11
McMaster University's 11th annual graduate student conference.
About this event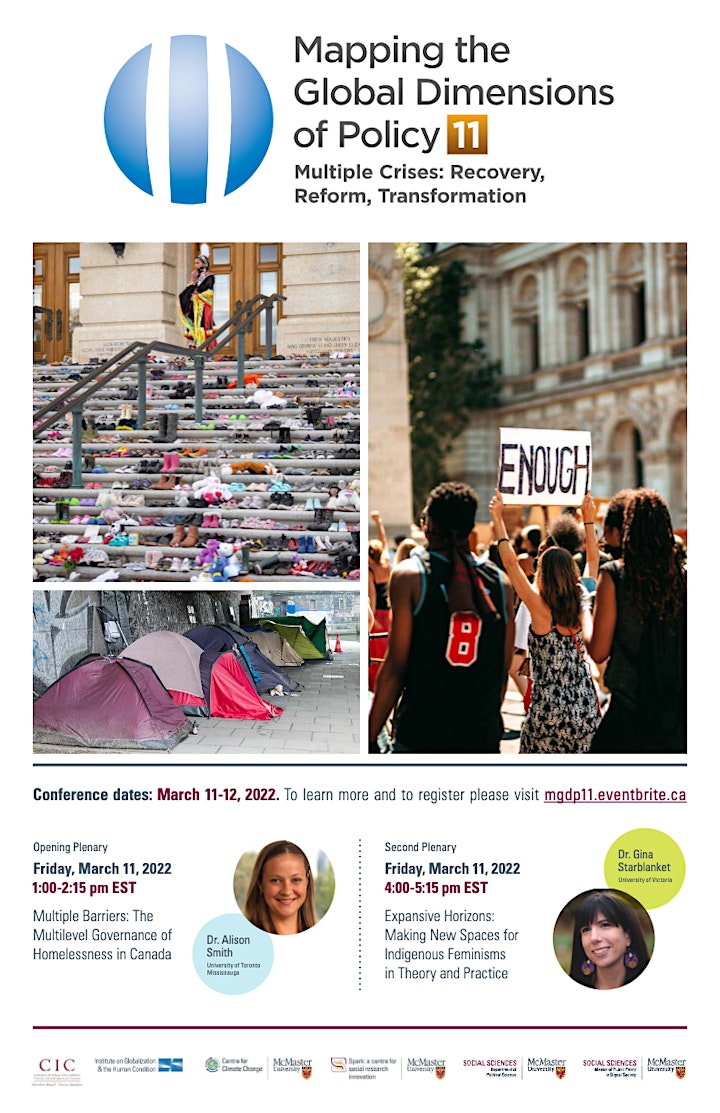 Multiple crises have been revealed during the global pandemic. Economic divisions have intensified, democratic deficits have deepened, and environmental catastrophes have multiplied. The various policy responses undertaken by nation states and the apparent lack of international coordination cast doubt on whether our global system can respond to these crises. For many, discussions about recovery focus on economic resilience, while others are calling for a more people-centric, inclusive recovery. Yet, as we have seen, these crises are not confined to national borders and nation states cannot act in isolation. With multiple crises continuing to emerge, is our capacity to have a united global system in peril? What role are nation states playing in stabilizing or destabilizing the global system? Are we witnessing a new paradigm of global policy making, and what are the implications of these crises for global policy making and domestic politics? Is recovery enough?
"Mapping the Global Dimensions of Policy 11 – Multiple Crises: Recovery, Reform, Transformation," McMaster University's eleventh annual Graduate Conference, invites contributions speaking to all questions raised at the intersections of globalization and policy studies. We welcome graduate students from all disciplines to submit proposals for a paper or poster presentation addressing any aspect of public policy that has a global dimension. This includes, but is not limited to, the disciplines of Political Science, International Development Studies, Sociology, Cultural Studies, History, Business, Geography, Law, Psychology, Environmental Studies, Labour Studies, Health Studies, and Philosophy.
The conference will take place in a virtual format, from March 11-12, 2022. Zoom details will be provided closer to the date.
Day 1: 12:30 PM to 7:00 PM EST
Opening Plenary - Alison Smith, University of Toronto. Multiple Barriers: The Multilevel Governance of Homelessness in Canada, 1:00 to 2:15 PM EST.
Afternoon Plenary - Gina Starblanket, University of Victoria. Expansive Horizons: Making New Spaces for Indigenous Feminisms in Theory and Practice, 4:00 to 5:15 PM EST.
Day 2: 9:00 AM to 4:30 PM EST
Professional Development Panel focused on career opportunities for graduate students, 12:00 to 1:15 PM EST.
Thematic Closing Roundtable, 3:00 to 4:30 PM EST. Registration required: https://us02web.zoom.us/webinar/register/WN_nEJMYvmBRoueS6mbKd8tyQ
Speakers:
Dr. Rachel Zhou, McMaster University
Dr. Eric Helleiner, University of Waterloo
Dr. Jennifer Pybus, York University
Dr. Eric Kennedy, York University