Description
Whether you are a large enterprise or a small business, managing an innovative product development pipeline (whether it's your first product or the development of your existing portfolio) is a resource-intensive undertaking that comes with many risks and challenges. For small businesses in particular, the challenge of "Scope Creep" is real as there are often competing demands and conflicting customer requirements as you work through iterations of the product development cycle.
Join us on March 20th to hear Scott Mikalachki discuss the 3M model of innovation, and how leveraging insights and putting the customer first is front and center in helping them maintain focus, while leveraging ALL the resources at their disposal to drive effective product development.
Please note: Breakfast Club is a TechAlliance members-only initiative.
About the Speaker: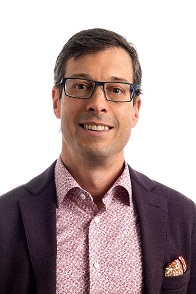 Scott A Mikalachki - Innovation Discovery Leader
3M Canada Company
Scott currently leads a diverse set of business development and commercialization projects which span 3M's many divisional portfolios in the Canadian market. He also facilitates numerous internal and external Strategic Planning sessions across the organization. Scott is also responsible for managing local efforts in tandem with 3M Connect (St. Paul, MN), our corporate venturing arm, to identify early-stage companies innovating in technology spaces that are relevant to 3M Company's R&D priorities. Scott has been with 3M Canada for more than 29 years and has held a variety of roles including Sales, Marketing, & Business Development, and has had experience in a variety of industries including, Medical, Dental, Mining, Oil & Gas, and Agriculture.
Scott holds a B.A. in Administrative & Commercial Studies from the University of Western Ontario, and an M.B.A. from the Richard Ivey School of Business. Scott is also a Certified Design for Six Sigma Black Belt (Commercialization Specialist).
Thank you to our Breakfast Club Season Sponsor