Description
Designing the Movies:
March Musicals!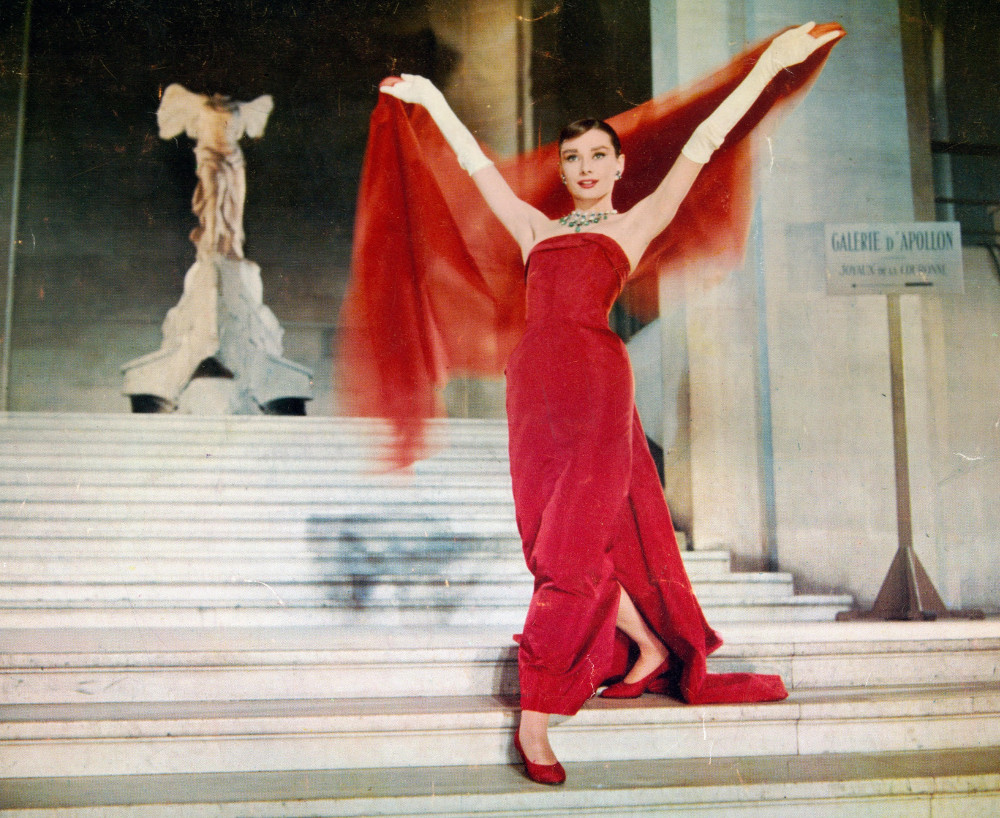 Thursday March 2 at 6:45 - FUNNY FACE, followed by an on-stage talk all about the stylish and madcap fashion-industry musical. Think makeover movie tropes, Kay Thompson, Richard Avedon, Paris haute couture, and Audrey Hepburn's career-long relationship with designer Hubert de Givenchy (special guest to be announced). Think pink!
Funny Face (1957)
Directed by Stanley Donen
Art directors George Davis and Hal Pereira
Costume design by Edith Head
Miss Hepburn's Wardrobe by Hubert de Givenchy
Before The Devil Wears Prada, Audrey wore Givenchy. In this lively ensemble Fred Astaire is a veteran fashion photographer (based on Richard Avedon) who is disillusioned with the vapidity of his trade. On cue, he visits a dusty Greenwich Village shop and discovers unaffected and lovely bookworm Jo (Hepburn). She becomes a reluctant model for Quality magazine, jet-setting to Paris (or Paramount's idea of Paris). This tale of the push-pull of the fashion industry and its superficial gloss is more affectionate than cutting (if this is satire, it's extremely subtle) and for all the lavish haute couture, winsome Hepburn in Jo's simple Beatnik uniform of turtleneck, slacks and loafers steals the picture.
Hosted by Globe & Mail columnist Nathalie Atkinson.
Film presentation: 2K DCP