Description
Designing the Movies
March Musicals
The Gay Divorcee (1934)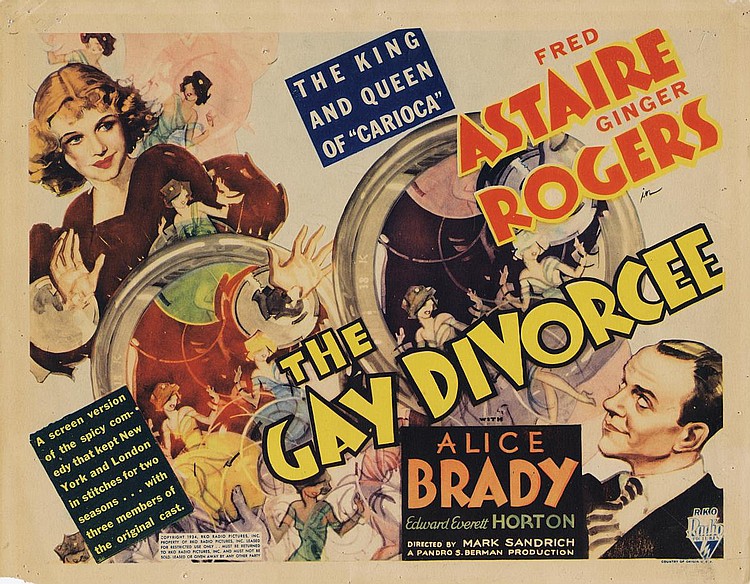 Thursday March 9 at 6:45 - THE GAY DIVORCEE, after which series curator Nathalie Atkinson and guest Jonathan Hagey (of Toronto boutique Kingpin's Hideaway) will discuss Fred Astaire, his influence on American menswear, and dancing in top hat and tails. Hagey is a specialist in historic and estate men's clothing, accessories and antiques and regularly supplies film and television productions.
The Gay Divorcee (1934)
Directed by Mark Sandrich
Art directors Van Nest Polglase and Carroll Clark
Costume designer Walter Plunkett
The first starring vehicle for them as a pair of romantic leads Fred Astaire and Ginger Rogers, who would go on to make nine more films together. The plot is a variation of the screwball-mistaken identity theme: to obtain a divorce from her absentee spouse, an American woman travels to England, where she meets a dashing performer (naturally). Complications - and ballroom dancing - ensues. In addition to nominations in the production design categories, this early Fred and Ginger classic won the Academy Award for Best Song ("The Continental"). With a young Betty Grable in a small role, The Gay Divorcée also co-stars the best of RKO's indelible, indispensable stock company players he two Erics - Erik Rhodes and Eric Blore - Alice Brady and Edward Everett Horton.
Film presentation: 16mm print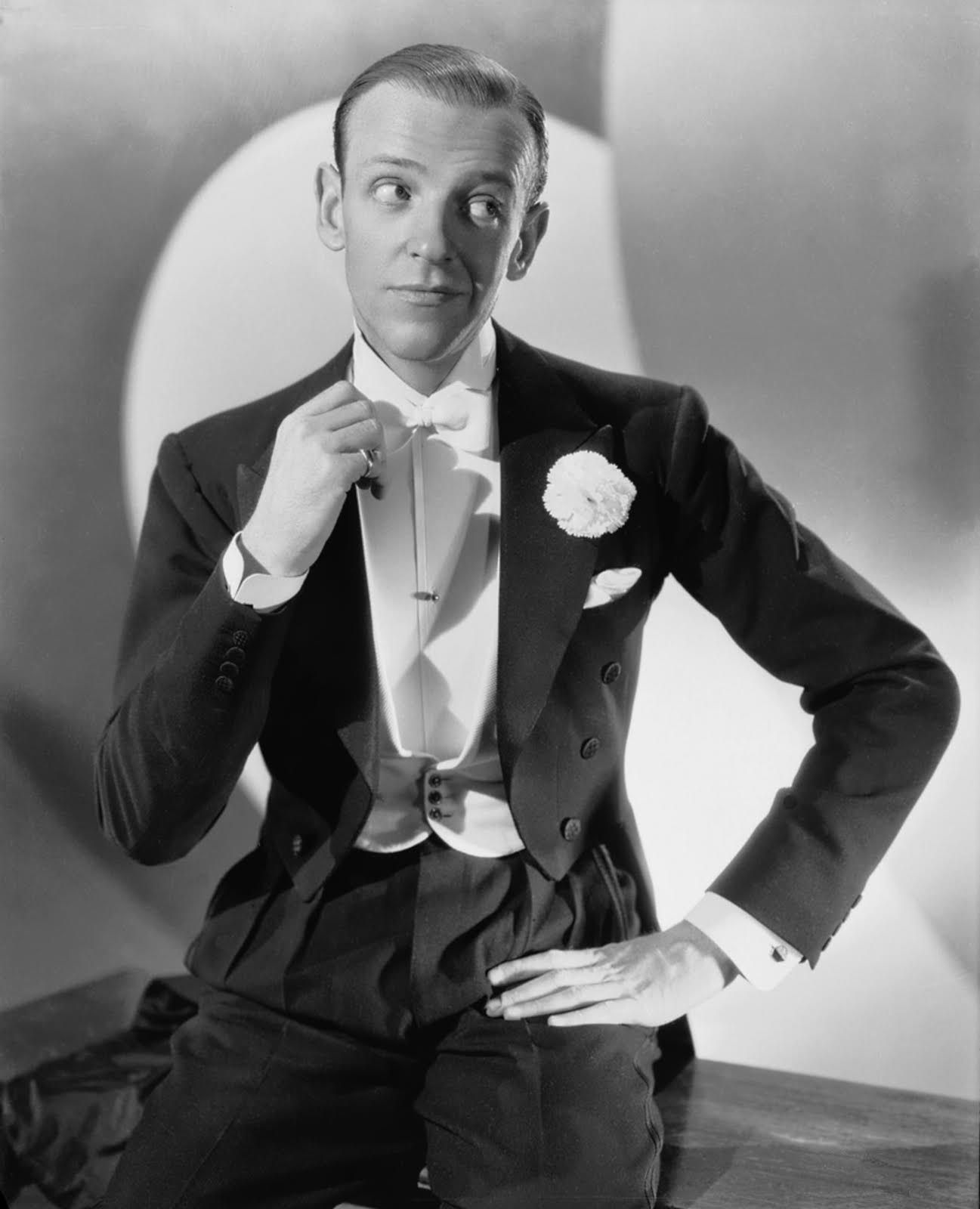 About the Series
Film series often focus on cast or director, or link by common subject themes; this ongoing series instead considers the crucial contributions of below-the-line craft in both popular favourites and forgotten gems from across the decades, genres and eras. Guest programmed and hosted by freelance culture writer and film critic Nathalie Atkinson, a columnist for The Globe and Mail, Designing the Movies explores the talents whose names may be less familiar but whose work in production design, art direction, costume and set decoration is intrinsic to the look and world of their films.
With expert introductions and special guest Q&As, Designing the Movies covers the films of production pioneers like William Cameron Menzies (who invented the role, if not the term), Cedric Gibbons, Lyle Wheeler and Canadian Richard Day and their costume contemporaries Howard Greer, Edith Head, Adrian Travis, Banton and Orry-Kelly as well as more recent counterparts like Ken Adam, Roger Christian, Ferdinando Scarfiotti, Dante Ferretti, Adam Stockhausen, Sarah Greenwood and Catherine Martin, Sandy Powell, Jenny Beavan, Colleen Atwood, Wendy Chuck and Michael Wilkinson.
As longtime Alfred Hitchcock collaborator Robert Boyle defined it, production design is the physical environment in which the action and the meaning of a film takes place, interpreting the psychology and emotion of a screenplay and relaying that in visual form. So too the integral, at times misunderstood, role that costume plays in storytelling and bringing characters to life. The screenings are an invitation to reconsider films from a new or different angle, the invisible work made visible. - Nathalie Atkinson