Actions and Detail Panel
March Musicals: TOP HAT (1935) - 16mm print!
Sun, 5 March 2017, 4:00 PM – 7:00 PM EST
Description
Designing the Movies
March Musicals
Top Hat (1935)
Sunday March 5 at 4:00pm - The Fred Astaire and Ginger Rogers classic TOP HAT is introduced by series programmer Nathalie Atkinson with a short talk (with slides!) on the legendary set designs of RKO art directors Van Nest Polglase and Carroll Clark, architects of modern cinematic dreamscapes.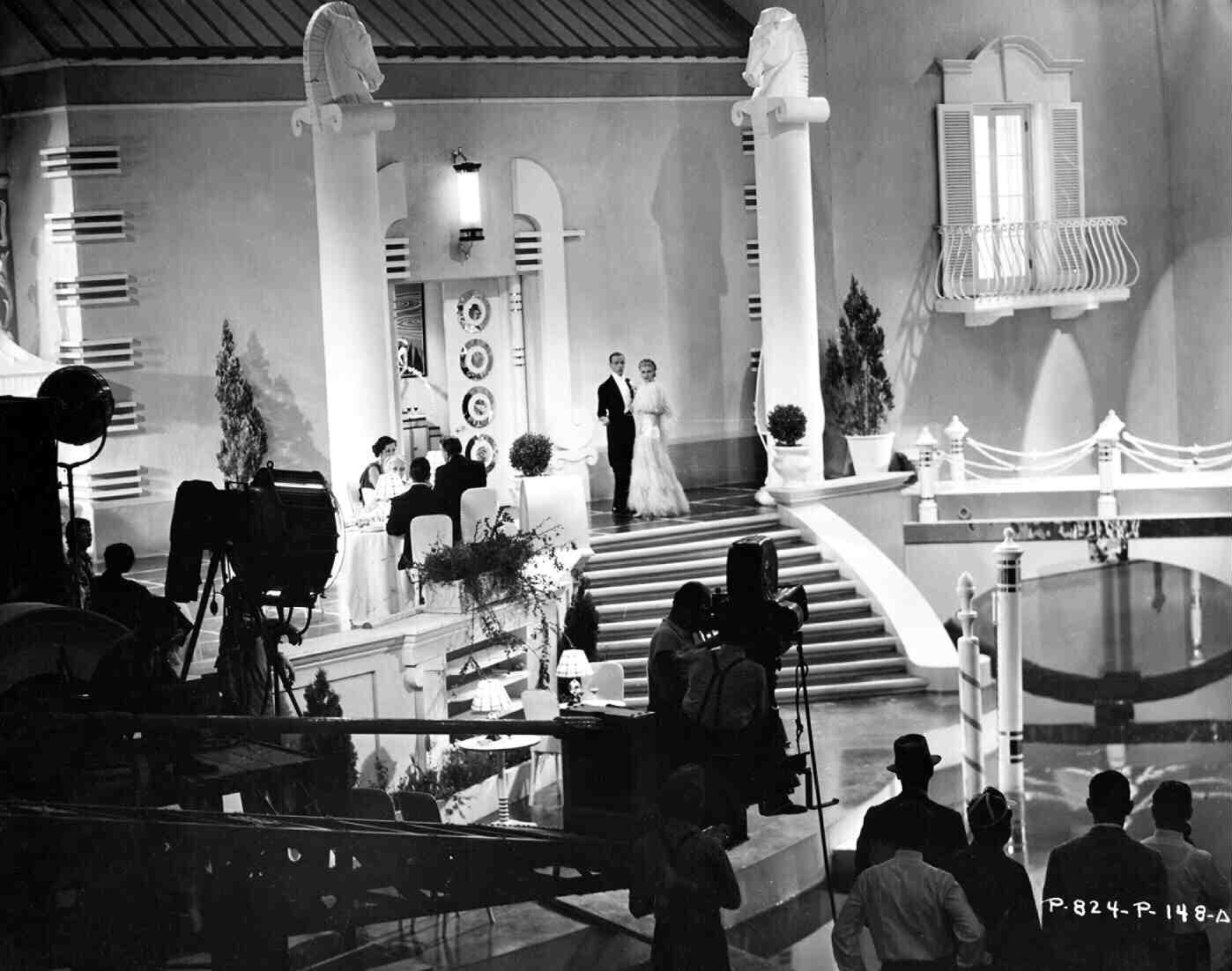 Top Hat (1935)
Directed by Mark Sandrich
Art directors Van Nest Polglase and Carroll Clark
Costume design by Bernard Newman
It would be enough to have Irving Berlin's lyrics and music, Max Steiner's orchestra and Hermes Pan's Oscar-nominated choreography on the titular number, the energetic "Piccolino" and the tender, unforgettable "Check to Cheek." But Top Hat isn't just the most famous and widely beloved of Fred and Ginger's several cinematic outings, known for its gliding dances, cockamamie mistaken-identity plot or incredible score or even the usual suspects in comedic supporting roles. It's also the Art Deco pinnacle of RKO studio's 'big white sets,' wherein art directors Van Nest Polglase and Carroll Clark craft an unforgettably elaborate Venetian fantasia.
Film presentation: 16mm print