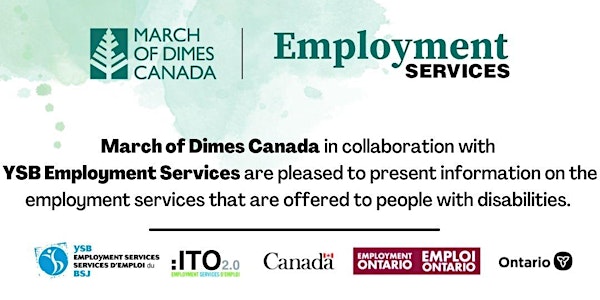 March of Dimes Canada - Employment Services
Join us to learn more about March of Dimes Canada Employment Services.
About this event
March of Dimes Canada in collaboration with YSB Employment Services is pleased to present information on their employment services that they offer to people with disabilities. They will share information about obtaining a referral, the employment services they provide and the team you will work with. They will also share information on how they work with employers in the community, including success stories.