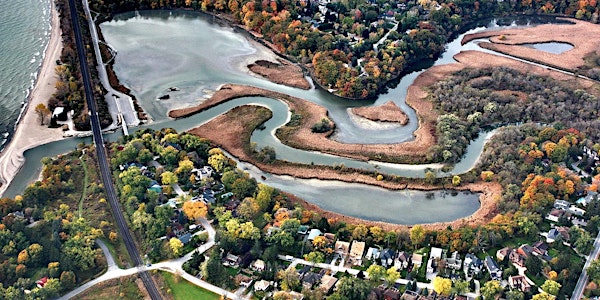 Marche Rivière Rouge River Walk/ Vers l'embouchure de la Rouge:
Toward the Mouth of the Rouge; a bilingual walk by la Société d'histoire de Toronto and Lost Rivers
When and where
Location
Rouge Hill GO Train Station Ticket Building 6251 Lawrence Avenue East Toronto, ON M1C 5G4 Canada
About this event
"La date de cet événement a été changée au 2 octobre"
The date for this event has been changed to October 2
ENGLISH DESCRIPTION FOLLOWS
************************************************
Nous vous proposons une exploration de la riche histoire naturelle et humaine des environs de l'embouchure de la rivière Rouge. Nous mettrons l'accent sur l'évolution de cette région, ainsi que la longue et dynamique présence autochtone et celle des explorateurs français, jusqu'au début de l'ère de la colonisation britannique.
Départ : 14 h 00, à partir de l'intérieur de la gare GO Rouge Hill. - Parcours Lakeshore East. Si vous empruntez le train GO, direction est, veuillez prévoir arriver à bord du train qui arrive à 13 h 38, afin de pouvoir vous joindre au groupe avant 14 h 00.
Nota : Ceux qui arrivent par train GO empruntenont soit le tunnel avec ascenseurs ou les escallers. La borne Presto se trouve tout près de l'entrée à lagare.
Si vous voyagerez en auto, le terrain de stationnement de la gare est généralement peu occupé le dimanche.
Arrivée (route circulaire) : Gare Rouge Hill
Guides : John Wilson (Lost Rivers), Christine Pilotte (SHT) et Paul Overy (Lost Rivers et SHT).
Accessibilité : Le sentier prévu est entièrement accessible en fauteuil roulant, et le passage exigé sous la voie ferrée GO fournit des ascenseurs pour monter et descendre dans le tunnel.
Toilettes : À la gare GO et « bécosses » au parc à l'embouchure de la Rouge.
Finale conviviale : Une collation partagée, s'il y a intérêt, près de la Rouge si la plage est ouverte.
Retour : Christine accompagnera les personnes souhaitant retourner à la gare après avoir atteint la Rouge, environ 1,5 heures. Pour les personnes intéressées, il y a possibilité de prolonger la randonnée d'environ 45 minutes pour explorer le marais de l'embouchure de la Rouge. John Wilson animera en anglais et Paul en français
Langues : Cette marche sera entièrement animée en français et en anglais.
Conseils additionnels : Une bouteille d'eau, de l'écran solaire, un chapeau et/ou un parapluie selon la météo et possiblement une collation pour un petit pique-nique.
Certains voudront aussi apporter des jumelles et/ou un petit sac à déchets avec gants, pour ramasser des déchets en cours de route
https://sht.ca/
***************************************************************
To mark both World Rivers Day and Franco-Ontarian Day, you are invited to join us in an exploration of the natural and human history surrounding the area near the mouth of the Rouge River. Learn about its evolution as well as the dynamic presence of Indigenous peoples and French explorers until the time of British colonization.
Departure: 2:00 pm from inside the Rouge Hill GO station (on the Lakeshore East Route). If you are planning to take GO Transit, please travel on the train which arrives at 1:53 pm to be on time for the 2 pm start.
Note: If using a PRESTO card, tap-off terminals are located at the tunnel exit very close to the station building.
If arriving by car, there will be ample parking near the station.
Arrival: Rouge Hill GO station- It is a circuit route.
Leaders: John Wilson (Lost Rivers) Christine Pilotte (Société) and Paul Overy from both.
Accessibility: Complete, from the accessibility coach on the GO train, the tunnel equipped with elevators and the washrooms in the GO station. The path itself is paved, even and wheelchair accessible.
Washrooms: Located inside the GO station. There are portable toilets at the mouth of the Rouge.
Rest Stop: On the beach near the Rouge if it is open, for those who wish to have a snack.
Return: Christine will accompany the participants back to the GO station who wish to take a shorter 90-minute walk just to the Rouge. For interested participants, John and Paul will continue on to the wetlands just to the north and west of the mouth of the Rouge for about 45 minutes more. John will lead this portion in English and Paul in French.
Languages: This entire walk will be led in both French and English.
Additional Information: If desired: a water bottle, a snack, a hat or umbrella, depending on the weather. Some may wish to bring binoculars and/or a small bag and gloves to pick up litter along the way.
www.lostrivers.ca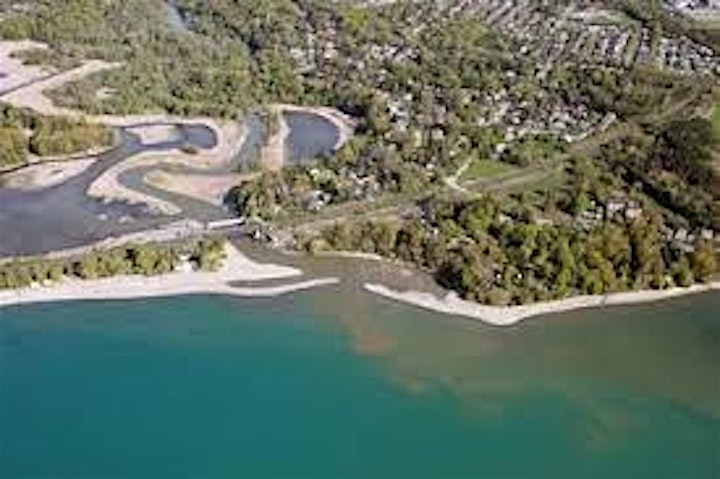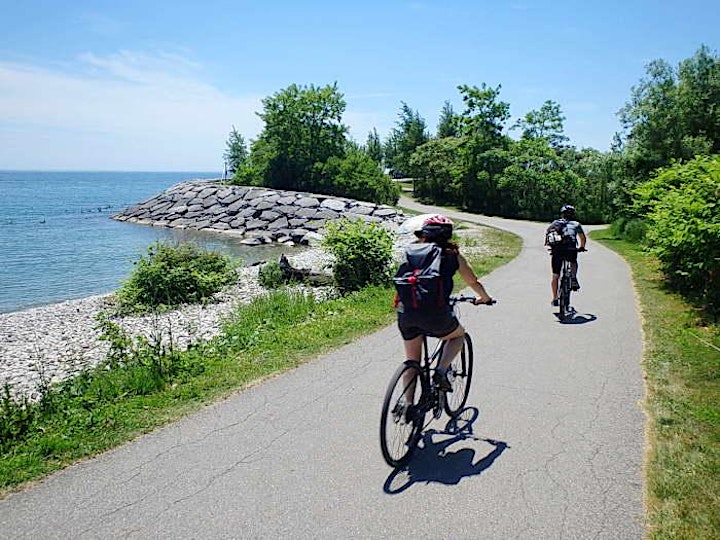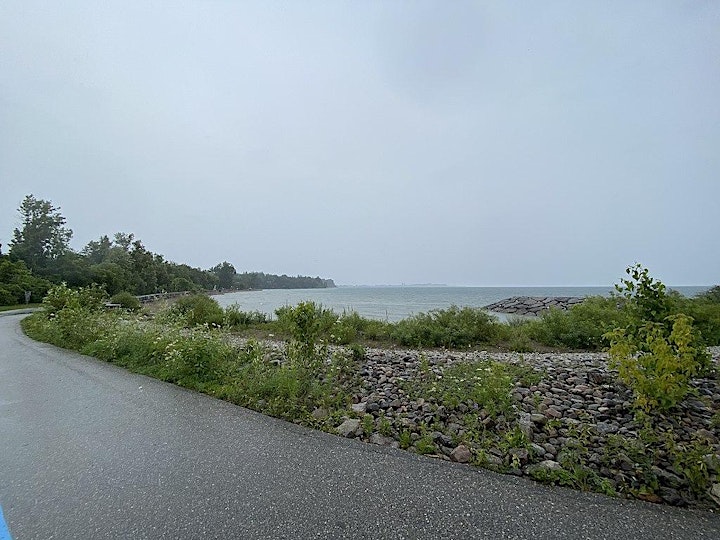 By Tomukatsusu - Own work, CC BY-SA 4.0