Hands-on experience with Machine Learning tools and techniques applicable in marine biology
About this event
Overview
This summer, Simon Fraser University (SFU) is partnering with The Texas Advanced Computing Center (TACC) to offer a Marine Sciences Machine Learning Workshop, focused on applying Machine Learning and Deep Learning tools and techniques to marine biology, in an effort to better analyze and categorize datasets unique to this field.
In this two week workshop, you will learn techniques in supervised and unsupervised learning, as well as the technologies and principles required in scalable computing. During this virtual event, you will:
Learn from leading TACC and SFU researchers and scientists
Participate in a guided hackathon to immediately apply the topics learned and analyze real world datasets from marine sciences using TACC's wide array of advanced computing resources
Gain experience using TACC's Frontera supercomputer.
See how machine learning techniques can uncover hidden insights in huge datasets
This course runs August 9 - 20 (10 days, 8:30am to 10:30am and then 12:00pm to 2:00pm PDT each day excluding weekends)
What You'll Learn
Topics covered in this workshop include: Jupyter, Python, Machine Learning using: Unsupervised Learning with Principal Component Analysis, Clustering, Multidimensional Scaling, Supervised Learning using Linear Modeling, Support-Vector Machine, Tree-based Classifiers, and Naive Bayesian Classifiers, as well as Deep Learning techniques on building Neural Networks with Convolutional Neural Networks and Recurrent Neural Networks, and Distributed Learning.
$700 Grant
You may qualify for the $1000 Scale AI grant. You'll be sent a discount code after you apply. This grant cannot be combined with the Athena Pathways scholarship. Apply for the grant
$500 Scholarship
Our partner Athena Pathways is offering a $500 scholarship designed to lower barriers for women pursuing careers in the AI and data science fields. This scholarship will be awarded after completion of the workshop. Any person who identifies as female and resides in British Columbia will qualify. Please contact sfu_bigdata@sfu.ca if you have any questions or visit the scholarship application page for more information. This scholarship cannot be combined with the Scale AI Grant. Apply now
Schedule
August 9 to August 20, from 8:30am to 10:30am and then 12:00pm to 2:00pm PDT each day (excluding weekends).
Additional pre- and post- workshop training and mentoring will run August 4 (9:00am to 11:00am and then 12:00pm to 2:00pm PDT) and August 24, 2021 (9:00am to 11:00am and then 12:00pm to 2:00pm PDT)
Free Bonus Workshops
By registering through Simon Fraser University, you are automatically enrolled in two additional free one-day workshops, held on the first and fourth week of August.
1) A Gentle Introduction to Principal Component Analysis Workshop
August 4 (9:00am to 11:00am and then 12:00pm to 2:00pm PDT)
The Canadian Statistical Sciences Institute is partnering with SFU to offer a one-day workshop designed to provide researchers with the basic understating of Principal Component Analysis and how (and when) it can be used to work with complex data sets. The course will be taught be Dr. Don Estep, Director of CANSSI, and a Tier 1 Canada Research Chair in the Department of Statistics and Actuarial Science at SFU.
2) Advances in Marine Data Science
August 24 (9:00am to 11:00am and then 12:00pm to 2:00pm PDT)
This one-day interactive workshop highlights the use of data driven techniques to solve some of the most challenging issues affecting marine science practitioners. Participants will be able to interact with researchers concerning issues related to data, techniques and results.
Download Syllabus
Download the Syllabus. For any questions, please contact sfu_bigdata@sfu.ca
Instructors
SFU Instructors:
Stephen Makonin, Adjunct Professor, School of Engineering Science
Jillian Anderson, Big Data Developer, SFU's Research Computing Group
Steven Bergner, University Research Associate, SFU's Big Data Hub
Don Estep, Scientific Director, The Canadian Statistical Sciences Institute
TACC Instructors:
Charlie Dey, Director , Training And Professional Development
Amit Gupta, Research Engineering/Scientist Associate III, Data Intensive Computing
Kelly Pierce, Research Assistant, Data Mining and Statistics
Je'Aime Powell, Senior Systems Administrator, Data Management & Collections
David Walling, Software Developer, Data Intensive Computing
Weijia Xu, Research Engineer and Manager, Data Mining And Statistics, Data Intensive Computing
Zhao Zhang, Research Associate, Data Mining & Statistics
Guest Speakers
Additional guest speakers will be announced soon.
Christopher Biggs, University of Texas at Austin Marine Science Institute
Marc-Antoine Drouin - Senior Research Officer, National Research Council, Computer Vision and Graphic team
Youlian Pan, Senior Research Officer in Digital Technologies, National Research Council of Canada
Fred Popowich, Scientific Director, SFU's Big Data Hub
Philip Souza, University of Texas at Austin Marine Science Institute
Xuekui Zhang, Assistant Professor & Canada Research Chair (tier 2) in Bioinformatics and Biostatistics at the University of Victoria
Questions?
Please contact sfu_bigdata@sfu.ca
About TACC
The Texas Advanced Computing Center (TACC) designs and operates some of the world's most powerful computing resources. The center's mission is to enable discoveries that advance science and society through the application of advanced computing technologies.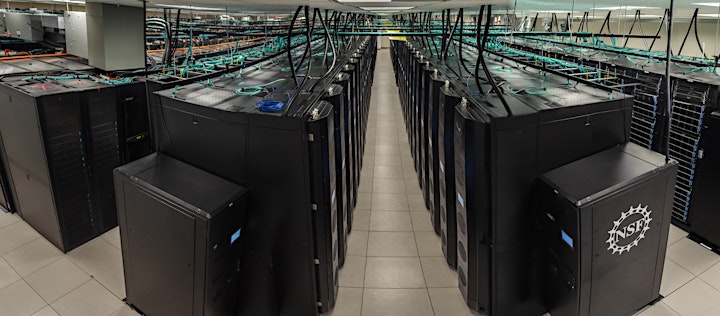 About SFU's Big Data Hub
Simon Fraser University leverages the power of big data so Canada can lead in a digital world. With over a decade of leadership in the big data field, SFU's Big Data Hub engages with our partners to fill critical talent shortages, generate new knowledge and contribute to an innovative economy. We connect government to industry and the community to deliver data-driven solutions to challenging problems. With 24 governmental partners and over 100 companies actively engaged, we are empowering people to use data for impact and social good to solve global challenges and transform society.

Organizer of Marine Sciences Machine Learning Workshop