Discover this farm's serious weed management system and the washing/packing infrastructure required to fill 300 weekly boxes.
About this event
Starts at 3pm sharp!
3 PM to 5 PM: Farm tour led by Jonathan Bruderlein
5 PM to 6 PM: Happy hour - bring your own beverage and a snack to share
Recommended Reading
This farm tour is organized by Growing Eastern Ontario Organically (GEO-O), a program of Canadian Organic Growers (COG) thanks to funding from the Ontario Trillium Foundation.
About Ottawa Farm Fresh
Operated by Jonathan Bruderlein and Jolianne Demers, Ottawa Farm Fresh is located on 110 acres in the NCC greenbelt on the east side of Ottawa in the NCC greenbelt. They've executed a rapid growth with annual sales of 300k$/yr in less than 18 months growing 115 varieties of vegetables with a "no weeds" policy and a stellar green manure program.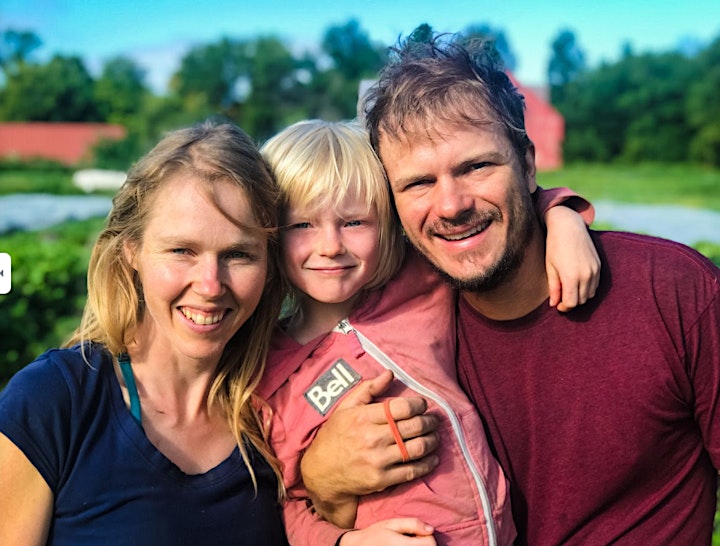 Organizer of Market Garden Farm Tour: Ottawa Farm Fresh
Canadian Organic Growers (COG) provides education, advocacy and leadership to help build an agricultural system that empowers farmers and consumers, enhances human health, builds community and mitigates climate change while increasing Canadian food sovereignty.
Growing Eastern Ontario Organically (GEO-O) supports farmers to transition to organic through mentorship, financial incentives, and on-site experiential learning.
Cultiver bio dans l'est de l'Ontario (CBEO) est une initiative sur le terrain pour soutenir les fermiers qui font la transition à l'agriculture biologique grâce à des mentorats, à des mesures d'aide financière et à l'apprentissage par l'expérience sur place.