Market Research, Segmentation and Competitive Analysis
About this event
The objective of this workshop is to help aspiring medtech entrepreneurs and innovators to comprehensively research, analyze and inform organizational strategic direction within the medical devices marketplace. Following this session, attendees should be able to:
Market Research
Learn how to perform primary and secondary market research
Market Segmentation
Succinctly articulate the market segment you are targeting
Effectively apply qualitative and quantitative information about your target market segment to inform key organizational decisions
Competitive Analysis
Understand and effectively communicate your competitive landscape
Effectively apply competitive information to inform key organizational decisions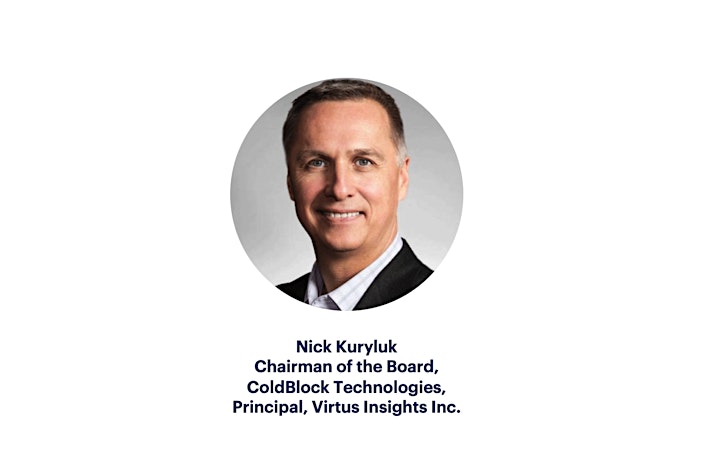 Guest Speaker: Nick Kuryluk
Nick Kuryluk is a Principal at Virtus Insights Inc., where he specializes in strategic management consulting in the Bioscience sector. He serves as the Chairman of the Board at ColdBlock Technologies Inc., a privately-held Canadian corporation specializing in research and development, sample digestion technology, manufacturing and global sales. Nick has served several other boards and committees including; member of governing council at the University of Toronto, Chair of campus council at the University of Toronto at Mississauga Campus, advisor at the Research Innovation and Commercialization Centre (RIC), UTM's i-cube and BioLINC. Nick is also certified in the Change Management Process in accordance with PROSCI methodologies and tools.
Nick's career has largely focused in the biotechnology and laboratory manufacturing industry. He helped launch Amgen Canada where he established the Strategy and Program Management Office and governed Strategic Planning, Program Management, and New Products Commercialization. In this role, Nick led the pre-launch commercialization program of several block-buster biotechnology products, including Prolia and Repatha, and he led several high priority organizational change initiatives. Throughout his biotechnology career, he has gained a solid understanding of product commercialization, delivering results, cross functional excellence and organizational governance. In 2014, Nick launched ColdBlock Technologies Inc where he established R&D, manufacturing and commercial operations. Over a short period of time, ColdBlock Digestion Technology has been placed in laboratories in more than 20 countries globally. Nick moved to Chairman of the Board in 2021 and remains focused through his strategic management firm, Virtus Insight Inc.