Marketing 101 for Holistic Practitioners - 6 Week Group Coaching Program

Thursday, January 19, 2012 at 2:00 PM

-

Thursday, February 23, 2012 at 4:00 PM (MST)
Event Details
A six week coaching program where you can learn the core strategies of the world's most successful life coaches and holistic practitioners to . . .

"steadily, authentically, organically and affordably fill your practice with clients that are a perfect fit"
 
(using low-cost & low pressure techniques that
won't break your bank or feel 'gross')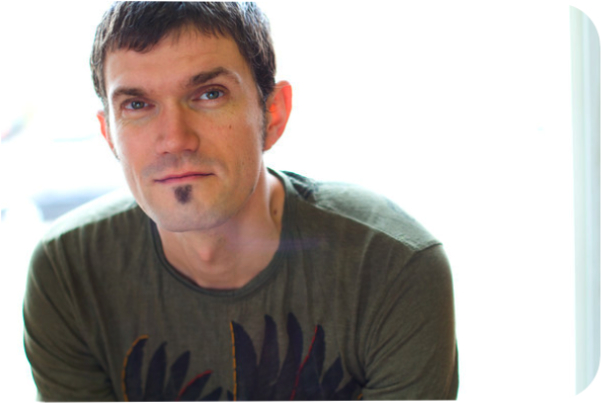 From: Tad Hargrave, founder of www.marketingforhippies.com
Date: December, 2011

Warm welcomes to you!

For years, I've been leading a weekend marketing workshop for holistic practitioners.
And when I say, holistic practitioner I mean . . .

Therapist, Life-Coach, Massage Therapist or Body-worker, Reiki/Energy Healer, Meditation Teacher, Chiropractor, Breathworker, Natural Childbirth Support, Hypnotherapist, NLP Practitioner, Wellness Coach, Fitness Instructor or Coach, Pilates Instructor, EFT Practitioner, Shamanic Practitioner, Naturopath, Nutritionist, Herbalist, acupuncturists, TCM Practitioners.
I think it's gotten to be quite good and I'm really proud of it. The feedback has been really good too (you can read a bunch of it at the bottom of this page).
But most of the people on my email list don't live in the cities where I run them. So they've never had a chance to go.

So, it occured to me to create a six week virtual workshop. A weekly call on the phone sort of thing. It also occured to me that doing it this way might even have some excellent advantages over doing a live weekend workshop.
After all, with a weekly call, you can get things in bite sized chunks and have time to digest them and work with them over the week before we move onto the next thing.
The Details:
WHAT: a six week, virtual, marketing coaching program for holistic practitioners.

WHEN: Every Thursday from 2:00pm - 3:30pm MST (January 19th until February 23rd).
The Nutshell of What This Is About:
The basics.
Most practitioners are not ready for fancy, bells and whistles marketing tactics, Search Engine Optimization, Google Adwords, big money on ads in holistic magazines etc.
Most practitioners get next to zero training in how to market their practice.
Most practitioners just need the basics. They need a map. They need some context to understand where they're strong and where they're weak.
If you're like me, you have a full and rich life and very little real time (and perhaps very little money) to invest into your marketing - so good to be clear on what works.

This six week course is going to give you a solid grounding in the most important next steps for your practice that can help you get clients soon - but also sustainably.
You will breathe a huge sigh of relief at the end of this six weeks because you're going to know exactly what you need to do to take your marketing where you want it to go.
In one word, this program is about clarity.
Clarity about what you want to be known for, who your ideal clients are, how to find them and help them feel safe and at home (and buy from you if it's a fit) when they find you.

Ten Things: This Program Could Be A Perfect Fit For You If . . .
you're a holistic practitioner
you want more and/or better clients
you're feeling stuck in your marketing and, frustratingly, can't figure out where exactly it is that you're stuck.
you're willing to spend 90 minutes per week on the phone for six weeks
you're willing to spend two hours a week on homework in between calls and one hour per week reading carefully selected materials before and after the calls.

you're genuinely open to learning something new and getting honest reflections on your practice.

you resonate with who I am and what I've got to say about marketing
you want to increase your business right now. Not someday. This isn't a hobby for you. You want to make it work. You're not caught in crisis (this program will not help you out of a crisis) but it feels like the right time for you to try something new.
you're willing to spend 15-20 minutes giving me your most honest and candid feedback on how it was for you once it's over.
you realize that growing a business is something that happens over years, not weeks and that it will take time to fully integrate what you've learned (but you're committed to that).

A Bit About Why I Created This Workshop . . .

I grew up going to an alternative school (a Waldorf School).  My mother was the local 'dealer' of a brand of homeopathic medicine called Weleda and I was surrounded by a lot of hippies and holistic types. My childhood was wool sweaters, learning to knit, mint tea, unsuccessfully learning to play the recorder, wooden toys and annual solstice bonfires at Hawrelack Park in Edmonton.

Years later, as I started working with a focus on green businesses - I noticed that many of the people who were attracted to my workshops were holistic practitioners (even though I wasn't marketing to them directly).

Often they shared the exact. same. story.

They'd gone to some holistic college and learned all about how to be a healer. And they left so excited. No more working a 9-5 job for the man! Many were beside themselves with excitement of being paid to do something they love. It was almost too good to be true. But they held an, "if you build it, they will come." attitude and went for it.

So, they built a business - and no one came. Or too few. Not enough to sustain them.

I've had so many friends go through this heartbreak and confusion of not being able to make their dream work. They wasted small fortunes of money on overhead and marketing approaches that just didn't work. Sometimes, I would have them secretly confess to me, "I guess this is the universe's way of telling me I'm not meant to be a healer . . ."

Many were forced to work another job - and some give up on their dream of being an holistic practitioner completely. And it's was so sad to see this. Especially when I could often tell exactly what they were doing wrong.

All because they just didn't know what to do or where to start.

After I heard this story enough times from friends and people I cared about - I decided to create this workshop. And then it just took on a life of its own. And now it's a six week virtual program.
The Basic Format:
There are a few core elements of this program.
PREP: Each week you'll get some readings and homework to do in preparation for the call. You'll be expected to do it.
CALL: Then, we'll enjoy a 90 minute call together on the phone. Part of how we'll communicate during the call is on the wall of my facebook page.
CHAT: After each call, I will spend 30 minutes on the wall answering any questions you have and directing you to relevant resources and next steps.
Here's What You'll Learn:
Okay. So, some of this will likely change before we get there (but only into something even better) but here's what I'm thinking right now for the flow of things.
WEEK 1: The Three Core Elements of Building a Thriving Practice - The Platform (what you're known for), The Container (what makes people want to stick around) and The Paths (the strategies and tactics you can use to make it easy for your perfect clients to find you).
WEEK 2: The Platform - we're going to go in depth into the 6 things you can be known for and help you figure out which ones are solid for you and which ones are still fuzzy. For most practitioners this is profound in its impact.

WEEK 3: Your Perfect Client - In this call, you'll be getting some hand holding on how to navigate the tricky waters of who you work with. This is, hands down, the most important issue is marketing - niche, target market, chosen audience, tribe - whatever you call it - every choice you will ever make in marketing boils back down to this.

WEEK 4: The Container - You're going to learn the ten key elements that can make your business far, far, far more sustainable for you and attractive to you. You'll leave this session knowing exactly what you need to do in order to have your perfect clients say, 'Aha! This person is just right for me!'.

WEEK 5: The Paths - You'll learn the top ten (or so) ways to have your ideal clients find you easily. But, more importantly, you're going to learn a simple approach and philosophy that can make any of those tactics twice as effective. Sounds like hype but, once you get it, you'll agree it's not.

WEEK 6: Open Q & A - This call will be reserved 100% for Q&A where we can talk about anything that's come up over the previous five weeks.

What Else You'll Get:
eye opening grounding materials: the moment you sign up for this coaching program you'll be directed to some select readings to really ground you in the core content of the program and make sure you hit the ground walking when we start.

downloadable audio recordings of each call: each call will be recorded and made available to you to listen to after the call in case you're nervous you missed something great.
a transcript of each call: you'll get a word for word transcript of the content of the call too so you can read it if you prefer to do it that way.

clarifying prereading for each call: in addition to the grounding materials for the entire coaching program, you'll also be getting some hand picked readings for each week. They'll make a big difference for you in being ready for the calls and applying what you learn after.

Your Part of the Bargain - Here's What I Expect From You If You Sign Up (consider these voluntarily mandatory):
do your homework and readings each week
show up to each call if you need to miss one, I expect you to listen to the recording or read the transcript before the next one.

get a marketing buddy. I can't stress this one enough. If you get a marketing buddy for the six weeks we're working together (who you can meet with once a week who can help you through your homework and exercises) it will make a profound difference.

What Does It Cost? You have three options . . .

Option #1: The Basic Coaching Program
$199 - 30 spaces

You'll be getting 2 hours per week x 6 weeks which = 12 hours.

You are paying only $16/hour for this program

. I hope you'll agree that's more than reasonable.
If you even get one client who comes back a couple of times, you've likely made back the investment in this program already.

Option #2: The Basic + 1

$299 - 10 spaces
You get all the calls plus an hour of one on one coaching with me once the program is done. Normally you'd pay $200 for an hour of my time, but, as a part of this program, you'll only pay $100 for the hour.
This option might be perfect for you if you're feeling mostly on track but wouldn't mind a check in at the end of the process to make sure you've got some tailored next steps and feedback.

Option #3: The Basic + 6

$699 - 4 spaces

You get all the calls plus six hours of one on one coaching. In this option, you're paying only $83/hour to get my feedback. These calls can be used at any point during or after the 6 weeks that we're both available.
Something to keep in mind: These price will likely be going up the next time I run this course.
Why Sign Up Now:
If it feels like it's a fit and you're still on the fence, consider these things:

The next time I'll have six weeks in a row at home is in May, 2012.
The price will likely increase next time. I'm keeping it as low as possible this round because it's my first time doing it and I anticipate glitches.
If at any point in the process this doesn't feel like a fit you'll get a full refund - no questions asked, no hassles, no funny business - no hard feelings.

If it feels like a fit, go to the top of the page and sign up now.


If you have any questions, please email me directly at tad (at) marketingforhippies (dot) com.
warmest,
Tad

p.s. Even though this is super affordable, I know six weeks is a lot of time, so I thought it might help you to read the feedback of past participants - you can read them below.

"One of the best workshop leaders I've ever encountered."

"I was resistant to exploring marketing strategies in the past, and I am excited to try out what I have learned. I thoroughly LOVED his workshop. I think Tad is one of the best, workshop leaders I've ever encountered! He is down-to-earth, funny, warm, generous, and full of resourceful information. I could go on and on. I am so impressed!! Can't rave about him enough! And I will rave... Drop me a line and I'll be happy to do so and tell you about my experience for a few minutes -

416-538-8408

."-

Erica Ross, Toronto, Ontario

- www.danceourwayhome.com
"would recommend highly to my own clients"
"This is a superb workshop that I would recommend highly to my own clients, as well as to other artists and social entrepreneurs. It gives a roadmap for growing socially conscious and holistic businesses -through effective, creative and ethical promotion methods and strategies."

- Katie Curtin, Living in Between Toronto and Mexico

- http://katiecurtin.com/



"Tad really meant it when he said it was a pay-what-you-can event"


"Before I came to Tad's workshop, the notion of marketing was one that made me curl my lips with ick -- I found the very idea impossible to distinguish from used-car salesman vulgarity. The word itself seemed like a moral lapse, especially for an alternative practitioner.

But, by the end of the workshop, I loved that I could think of marketing as something that I could do and retain a degree of authenticity; I could actually think of marketing as a way of articulating my genuine desire to help, and at the same time, attract the kind of clients I actually want to work with -- ones who would want to work with me too!

A whole new way of thinking -- truly! The workshop actually made it seem like I could get out of my alternative practitioner hole and interface with that big scary world of commerce out there and not feel like I had sold my soul to the devil.

What did I love most? Tad's jokes! Seriously, Tad's authenticity and genuineness -- no ick at all.

And, best of all, there was absolutely no pressure about the payment at all. I think that part of the authenticity factor was that Tad really meant it when he said it was a pay-what-you-can event. It would have been pretty churlish to walk out of there paying nothing, as he offered so much in terms of himself, resources, ideas, contacts, etc. Unless you are terribly stubborn, totally resistant to change, intensely lazy, or think you know it all, there's no way you could not increase your income after that workshop -- so sharing it with your inspiration seems pretty logical to me!" - Beth Landau-Halpern, Toronto, ON, Canada, http://blh-homeopath.com
"My best initiatives came from Tad"
"Thanks to the workshop and subsequent coaching,

I am more aware of why my clients' may or may not choose me.

When it's because of money, I can maintain their interest and still be of service without giving myself away. When it's because of doubt, I have different ways of letting them sample what it's like to work with me without either party having to 'go all the way' or put out too much

I now give a little to get people interested without giving away too much

. For example, I ask for something small in return (email address!), which is more valuable in the long run than the small cash tips I use to receive at a street festival.

I use pay-what-you-can pricing more strategically

by gently indicating the value associated with my more expensive services.

I offer different levels of service with different levels of "risk"

and cater to varying comfort levels by finding different ways to package my services. For example, it doesn't cost me much time to give away a little worksheet, which has value to the potential client and also some viral potential.

Instead of casting my nets willy-nilly, I am more aware of who is hungry for my service and have therefore focused more on where I can find them.

I am actively changing the nature of my relationship with immediate peers to encourage mutual support and cooperation

rather than go along with the old vibe of secrecy and competition

I am ready to repackage my services

for different audiences rather than trying to be everything to everyone

My next business card will have an implicit value so it doesn't get thrown out but rather "redeemed" or shared with others (still thinking on this one while I've got the old cards).

I am no longer afraid to sell Me and my interests, passions, and talents

rather than trying to fit some kind of industry standard or consumer expectation that made sense yet felt ever so slightly off.-
My "sales pitch" is more story - and process - based consisting of examples and steps rather than relying on benefits and industry concepts that only hypnotists would understand."


"I have 3 new clients in the past month,
and 5 people booked for free sessions"
"Just a quick thank you!!  I am feeling so on track with things, and my website just hit the airwaves, too.  I have 3 new clients in the past month, and 5 people booked for free sessions, and I am just gearing up for my first free session on Wednesday, so am digging through more of the information you forwarded to me. 

Wow!  Thank you so much for sharing this with me.  I have gotten SO MUCH out of your workshop, phone calls, and e-mails and I am so appreciative.  I am even giving marketing advice to a number of people I love, or who will listen to me (#1 piece of advice - get mixed up with Tad).

I am in awe of the amount of STELLAR information that I now have at my fingertips, and am well aware that I cannot possibly do it all (or do it all right) RIGHT NOW, as I would like to.  I can't even look at it all right now, for that matter, so I am carefully digging out as much as I can absorb and implement before taking each new step, and setting some aside for tweaking and revamping later. 

In the meanwhile, my motivation has improved 1000 times, I don't feel like I'm procrastinating anymore, because I know that whatever I do will actually help, and things finally seem to be coming together.  I actually have tears in my eyes thinking about how much I appreciate your help with everything:)."


"Tad was genuine and honest about Pay What You Can."

"Friends had recommended the workshop so I was willing to give it a try, even though I felt skeptical. I felt that psychotherapy is very difficult to market appropriately so I really wondered if what Tad would teach could work for me.

I had a lot of fun learning. I came away with a basic education about marketing. While I had never been to a marketing training, the friend that I invited to come along with me had been to other marketing workshops and said that this was the best he had attended.  I asked to do some one on one work with Tad to get my marketing on the road.

The combination of the workshop and the one on one work with Tad produced a significant increase in my business. I learned skills that work to get results.  It was fun! encouraging, and interesting."

- Nancy Christie, Toronto, Ontario, Canada,

http://www.mindfulnesstraumatherapy.ca

"You were not hype. Light bulbs have been going off for me ever since."
"You are doing great work on the planet. I am very thrilled to have met you and take your course. Lots of light bulbs are going on for me since.

You have helped me mostly by reminding me of my basic essence and role on the planet and that has nothing to do with massage and skin care. Thank you for reminding me of this basic purpose in my soul.

Yes, you definitely have a gift and I look forward to your continued help as I figure out a way to be myself in the world and actually make money so my daughter and I can live more comfortably and more freely.

I felt I gained important information particularly direct response marketing, seeing how I can solve their problems, and my own unique ways of handling problems. And offering them risk reversal offer, to put the client at ease.

You are coming from a place of authenticity and you are fun and express Joy and wisdom. This is how I would like to be when doing business and this is the type of person I would enjoy giving money to.

You were not hype. You were just natural and had a lot of valuable information. It was not boring or slow like other trainings. I liked the liveliness and exercises that were relevant to problem solving in my business.

If I were to really apply this material I could hopefully triple my income. I believe it will. I can only go forward from here. When will you come back and live here forever?"
"
a set of concrete steps to take, a plan from beginning to end
"
"I was a bit apprehensive, as we got a bunch of downloads ahead of time and I am suspicious of free stuff. Plus the offer of pay what you can afford made me a bit nervous.

But, after the first night, I was very pleased and looked forward to the next day. All lot of the points were so logical and practical and yet most of us hadn't really considered them before.

What I got most from the weekend was a set of concrete steps to take, a plan from beginning to end. It was all very current, cutting edge. It is the first workshop that I have attended where I wasn't bored or daydreaming even once. It was geared to the alternative market, which definitely need to be dealt with in a different way than other products"

- Leslie Joy Plaisance, Kelowna, British Columbia, Canada,

http://www.yogabydesign.net

"creative ideas I could implement right away."
"After your workshop, I was inspired, psyched up and able to re focus my whole mind set regarding my business approach. I felt I received a lot of great resources, contacts and solid applicable information right within the first hour of the seminar.

I enjoyed the thought provoking exercises and it enabled me to network with the others in the room with ease and joy. I began to see things from differently angles, because you as well as the group offered feedback, and creative ideas I could implement right away.

The event motivated me to explore all the options of social media I had not thought of. It also helped me to really focus and narrow down my niche marketing strategy. I was able to go away with a solid plan as to how I would design, and organize my new website. That alone has been a godsend for building my site and its presence online.

Thank you so much!

I learned the most effective elements of a great website. I learned that i needed to make it interactive, real, convey that I care about my customer and include a call to action where appropriate.

I also learned what becoming a 'hub' means and how crucial that is for long term success and profitability. This was a true gem of the seminar. It made perfect sense and is now my long term goal for my business. Again thank you!

It spoke to me on my level, and specifically gave content related to my field. It was dynamic because we were teaching and learning from each other. I could begin to think outside the box, and develop new approaches to my business. It was also light hearted, fun and humorous which made the issue of money and profit much easier to deal with."

- Piera Bonventre, Toronto, ON, Canada,

http://www.coreconnectionshealing.com
"Wow...there was so much I didn't know
that I didn't know that I thought I knew!"

"Honestly??? I have to admit I was curious. I had taken a couple of Marketing courses in College and thought to myself...so how does "a hippie" do marketing opposed to the conventional marketing techniques I was taught in school.

Wow...there was so much I didn't know that I didn't know that I thought I knew!

What I discovered was...Marketing for your own individual business is NOT the same as marketing for a large corporation and I see now in college I was taught to market to "the masses"...however if I want to run my own independent business I needed to find my niche to be effective in my marketing strategies.

I really enjoyed the openness & relaxed atmosphere...I believe we embrace information more freely when we are in a non-threatening & non-judgmental environment. I also think I learn just as much from the group discussion as I did for you...well almost as much.

I was cash poor when I saw your invitation and thought to myself wow...I can overcome my embarrassment of being cash poor and go learn something that may help me or I can sit at home and stay cash poor...So I went and I gave you everything I had which wasn't more than a few dollars and pennies and you were fabulously understanding...Now that I'm doing much much better off...I know we'll run into each other one day & I'll be buying lunch!" -

Barbara Mckay, Edmonton, Alberta, Canada
When
Thursday, January 19, 2012 at 2:00 PM

-

Thursday, February 23, 2012 at 4:00 PM (MST)
Add to my calendar
Organizer
Tad is a hippy who developed a knack for marketing (and then learned how to be a hippy again).