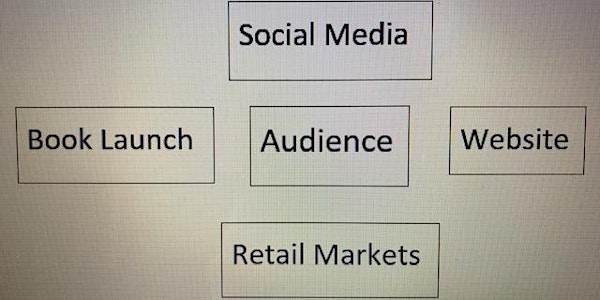 Marketing: A Guide for Authors & Publishers
A virtual, informative presentation and conversation about how to market literary work in Canada.
By The Manitoba Writers' Guild
Date and time
Ends on Sat, May 13, 2023 2:00 PM PDT
Refund Policy
Contact the organizer to request a refund.
Eventbrite's fee is nonrefundable.
About this event
Join author, publicist and literary journalist, Nathaniel G. Moore, as he offers insight into growing trends in social media and working with non-traditional retail platforms.
If you are an author, how do you market your work?
If you are a publisher, how do you market your backlist and, most importantly, how do you manage your authors? Are you getting the most out of your authors? Do they have a clear understanding of what to expect and what is expected of them?
This virtual presentation is designed to be both informative but also an inclusive conversation. Why would a Toronto born, Fredericton-based author want to talk to writers in Manitoba? Why not? Nathaniel Moore has worked with publishers and authors across the country. Where better to get a perspective on the larger picture of publishing in Canada than from someone who has worked and lived in 4 different provinces? He has spoken to writing groups across the country about publicity, writing techniques, the do's and don'ts of the publishing industry, and how to connect with other writers, publishers, and festivals in the right way.
Come prepared with a question or two and let's get the ideas flowing. For further information, contact the Manitoba Writers' Guild by emailing: manitobawritersguild3@gmail.com
About the Presenter:
In 2005, Nathaniel B. Moore published Bowlbrawl, which chronicled the influence of Robert Towell, a bowling prodigy and later ruthless manager, who combined the cultures of wrestling and bowling into a spectacularly toxic brew. Eight years later, Moore published a novel, Savage 1986–2011, which drew upon his childhood obsession with the ultra-masculine pro wrestler Randy "Macho Man" Savage, who died of a heart attack in 2011. His most recent short story collection is Jettison. Along the way, the Globe and Mail has described his style as a cocktail mix of William S. Burroughs and Hunter S. Thompson.
For further info on Nathaniel, a recent article about him can be found here: https://reviewcanada.ca/magazine/2021/10/moore-content/
About the organizer
The Manitoba Writers' Guild is a non-profit, province-wide arts service organization that represents professional and emerging writers across Manitoba. Our mission is to encourage, develop, promote and celebrate writers and writing. We support the freedom to write and to read, as well as advocate for the well-being of writers.