Description
The legalization of recreational cannabis last year has created widespread discussion surrounding Canada's evolving cannabis economy. Now what?
Join us at RED Academy Vancouver, where we'll be discussing the responsibilities of the tech industry when it comes to marketing and design of cannabis marketing material. How can they contribute to both stigma and destigmatizing culture around weed? Where do we need to draw the line, and where can we afford to cross it?
Across this interactive panel, we'll be chatting with various stakeholders about challenges and milestones they are facing when it comes to the transformative landscape of cannabis in tech!
AGENDA
5:45pm - 6pm: Doors open, registration
6pm - 6:20pm: Refreshments and mingling. Grab a snack, grab a seat and make yourself at home
6:20pm - 7pm (approx): Panel session; questions and input from the audience are welcome - think of yourselves as bonus panelists!
7pm - 7:30pm - Additional Q&A and room to wrap up the panel discussion
7:30pm - 8:00pm: Social time; grab a drink and carry on the conversations with the people around you
OUR SPEAKERS: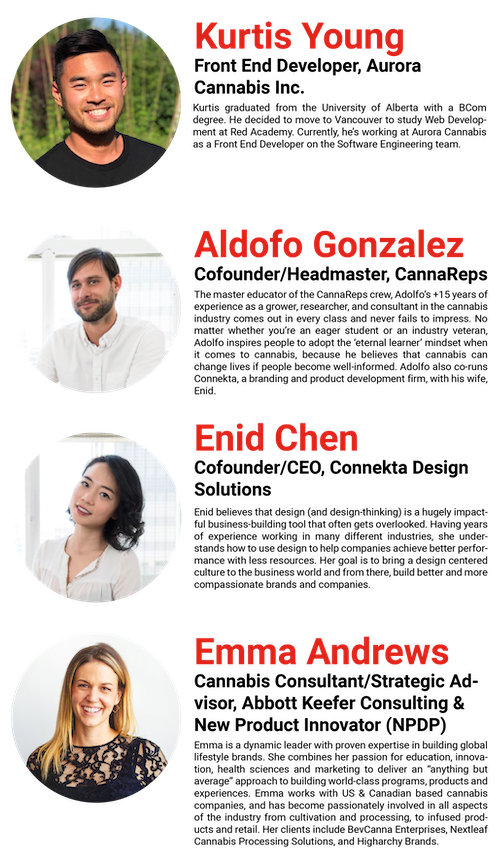 All proceeds from this event go towards The School Fund, helping schools in need in developing countries.