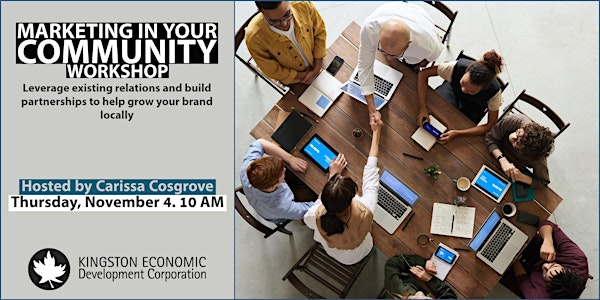 Marketing in your community
Leverage existing relations and build partnerships to help grow your brand locally!
About this event
We all know that digital marketing can help to grow a business, but how can we take a step back from these tools and strengthen our brand on a more personal, community level. In this workshop, we'll take a look at methods to use existing relationships and new partnerships to grow locally and regionally.