Multiple Dates
Marketing Secrets for Event Success
Description
JOIN US for Marketing Secrets for Event Success and enjoy a morning of community, conversation, and great coffee with our special marketing guests!
Is this workshop for you?
• Are you planning and promoting events for your business, organization, or group?
• Do you need to let people know about your event and motivate them to participate?
• Could you use some new ideas to make the job of marketing your event easier?
• Do you need help finding the resources - and encouragement - you need for event success?
• Would you like to connect with like-minded event planning peers in Calgary?
Enjoy a morning of community, conversation, and great coffee!
Develop media partnerships that matter, learn to inform and engage your audience, and experience true success as you promote your next event. Bring along your in-progress marketing ideas or current promotional materials and receive feedback during the session. Discuss with our experts, and your peers, how you can increase your impact and gain greater event participation.
What your morning will look like:
9:30 - 10:00 • Welcome + Introductions
10:00 - 11:00 • Panel Member Presentations
11:00 - 11:30 • Q&A with Panel and Candy Team
11:30 - Noon • Wrap up + Give-a-way
• Your registration includes a specialty coffee or tea, workshop materials, and great conversation with your planning peers, our special guests, and the Candy Team!
WELCOME TO OUR MARKETING PANEL MEMBERS!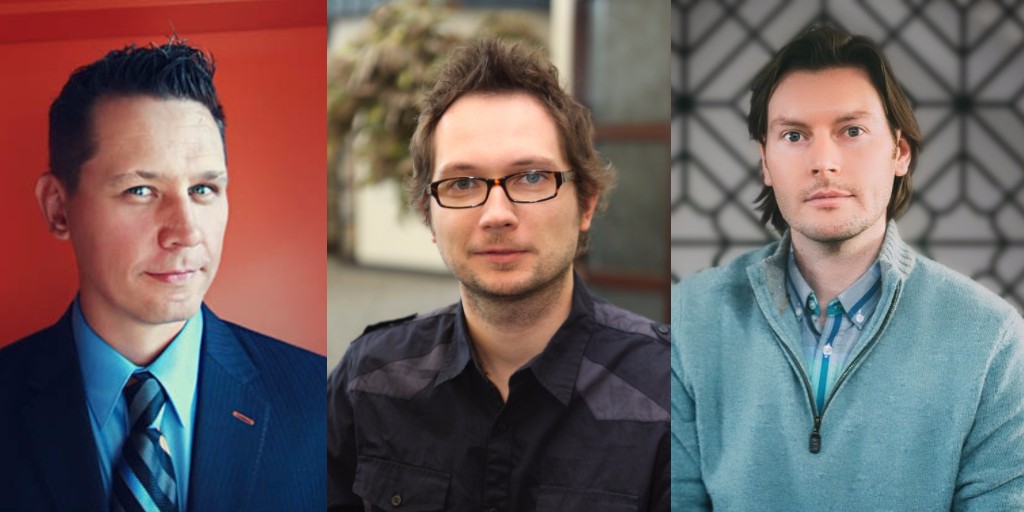 Derek Selinger
Derek is the choice of corporate audiences on five continents for more than ten years. A winner of six international awards, Derek has "wowed" royalty and the corporate elite, honing his skills as a first-class entertainer in front of millions all over the world on six major television networks including the Discovery Network, Fox News, CTV and Global. In his keynote capacity, Selinger provides carefully crafted "edu-tainment" designed to connect and inspire. Believing that all business is show business, Selinger prepares leaders for the spotlight, sharing the lessons he's learned as an acclaimed performer to inspire them to shine." We'll enjoy a mini-version of his brand new keynote talk "Compelling Communication: The Art of Being Heard"! Learn more about Derek and his new talk here - https://www.speakers.ca/speakers/derek-selinger/



Justin Machnik
It was through various film courses at Trinity Western University that Justin got the spark for visual storytelling. In 2003 he started Uplift Media as a way to tell stories creatively through visual media. Over the last 14 years, as word of mouth spread about his work, more clients came looking for Uplift Media to tell their stories! Justin and his team have been contracted by Samaritan's Purse, TransAlta, SAIT, Sobeys, Lafarge, Mac's, Bow Valley College, Westjet, and the Calgary Homeless Foundation to create impactful video productions. Justin's vision for Uplift Media from day one has been for it to be a movement of moral, social, and cultural betterment expressed through video and film production. On Oct 21st you can hear from Justin, ask your questions, and then connect with him when you're ready to bump up the volume of your story! UpliftMedia.com


Ryan McCaffrey
Ryan McCaffrey founded mccaffreycom, an integrated digital marketing practice, after many years working in both traditional and digital marketing, at agencies, and as a consultant. Through this experience, Ryan found there was often a disconnect between these two marketing channels in most organizations, so founded mccaffreycom to provide digital marketing solutions that leverage, or complement traditional ones. mccaffreycom has successfully ran campaigns for small non-profits to multi-million-dollar commodity organizations, and is a Google accredited partner. McCaffery.com