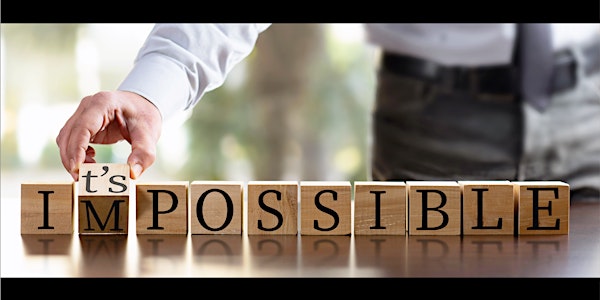 Marketing Your Small Business
Learn Why So Many Business Owners Overspend, Burnout and Ultimately FAIL at Marketing—Then Crush It and Soar!
Refund Policy
Contact the organizer to request a refund.
Eventbrite's fee is nonrefundable.
About this event
Marketing Your Small Business - Why So Many Business Owners Overspend, Burnout and Ultimately FAIL at Marketing
Have you already been posting like a manic on social media?
Tried Google Ads or Facebook Ads yourself and got exactly NOWHERE?
Already hired a marketing firm and it 'didn't work'?
We've finally cracked the code, solved the problem and are ready to show YOU how to get past all of this and start thinking like a marketing BOSS!
After providing marketing services to businesses large and small, local and national for 20 years, yes TWO DECADES — my frustrations of why business owners aren't more successful, even when they hire a marketer finally became clear, crystal clear.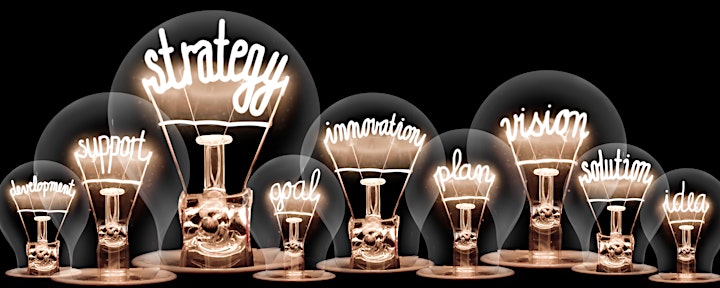 Not only have I figured this out, but I have also found solutions for YOU and am going to show you the secret marketing sauce. The way WE think, the way WE operate and I'm opening the doors to the book of marketing secrets in this tell-all workshop!
In this workshop, you'll learn, then understand:
Why your efforts have not worked
Why all the videos, e-books, tweets and posts that show you what to do have not worked for you
Where your roadblocks are
How to move past it and finally start succeeding while taking control of your business!
Who is this workshop ideal for? Business Owners, Medical or Sales Professionals who are:
Still trying to make their marketing work for them
Spending too much time in the business and not ON the business
Sick and tired of the hamster wheel of marketing and who just want to do the work and stop thinking about marketing but need more clients
Who this workshop is NOT ideal for:
Other marketing professionals — you really should know this already...
People who do not yet have a solid business running or a solid business concept they are ready to launch
People who are not willing to change or open their minds to new and amazing things
What to expect.
You will not require a laptop to participate in this workshop. You need only a positive attitude, an open mind, to participate and to follow the guidelines for the workshop. The workshop is part theory — diving deep into what's been happening and why then the workshop or more interactive portion will be full of active learning activities.
GUESS WHAT!?!
If you have a business partner, they need to come on this mind expanding journey with you! We want to make SURE this is going to work, so we're offering $100 off the regular price for your business partner, yes really. Email us at info@freshink.ca and let us know your partners name and email address, and we'll send you a special link after we receive your registration!
Can't Make It?
Good news, we're doing this online as well! Attendees of the live event will get a recording of the workshop with their registration too.
We can do this together and keep businesses strong !

Still not 100% sure if this is right for you?
Email info@freshink.ca right away and put "WORKSHOP QUESTION" in the subject line and we'll reach out to book a time to chat on the phone and make SURE that it is!
FINE PRINT:
A minimum of 6 participants must be registered to run the workshop.
Refunds are available up to 2 weeks before the workshop. Registration IS transferable - the new attendee information must be supplied at least 3 days before the workshop date to attend.
Attendees acknowledge that FreshInk; its contractors, suppliers or owners are not responsible for an increase in the sales in attendees' businesses or the outcome of the use of the delivered information.
Information requested by workshop facilitators must be delivered by the attendees in the prescribed timeframe, otherwise, all guarantees will be voided.
Due to current health concerns, we reserve the right to deliver this workshop online as an alternative to the live workshop.