Markham: Ladies Learning Code Photoshop for Beginners: Introduction to Phot...
Description
Hey you! Have you joined the Canada Learning Code mailing list? If not, join here.


---
Why Photo Editing?
Wouldn't it be great if you could take that "almost perfect" photo and fix something that bothered you about it? The possibilities are endless when you're working in Photoshop and we can teach you what you need to know to touch up your photos or completely rework them to create something new.
We'll start with the basics: how to do simple touch ups, improve colours and get the photos ready for print or web. We'll also go into some of the more advanced stuff like working with layer masks to combine images for a cool result! You know that viral Tyrannosaurus Rex wedding photobomb? We'll teach you how it's done!
What will I have learned by the end of this workshop?
- An overview of Photoshop, the workspace and the different tools
- How to set up documents for print and web use
- Make various colour adjustments
- Use retouching tools to fix creases and discolouration in old black and white photos
- Use retouching tools to fix or alter colour photos
- How to use layer masks to combine photos and work with more complex files
Is this workshop for you?
This program is designed for absolute beginners. If you've never used photo editing software before (like Pixlr or Photoshop) or don't know the first thing about editing a photo you've come to the right place!


This workshop will run over two sessions; Wednesday, November 14th from 6pm -9pm and Wednesday November 21nd from 6pm-9pm!


What's Included: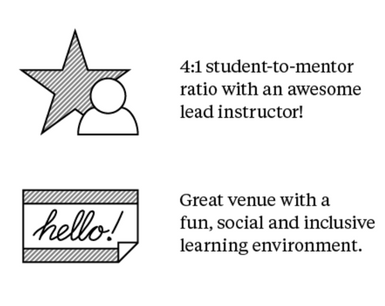 Requirements: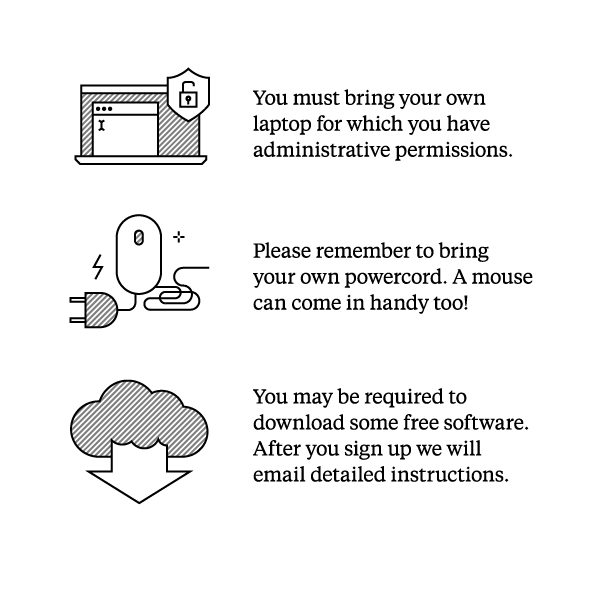 Questions? Email us at info@canadalearningcode.ca
You can also find us here:





What participants say about our programs:
"Honestly, the set up of one instructor - four students is brilliant."
"I'm super impressed with the organizers and participants, and I think it's a really valuable initiative"
"[The best part of the workshop was] the positivity, helpfulness and eagerness to learn/teach of every person in the room."
"After years of teaching myself to code, I wasn't sure how I'd find the collaborative experience of an LLC workshop- but it completely exceed my expectations. The lead instructor was clear and throrough, and the volunteer instructors were always ready to throw new challenges at us the moment they saw we'd completed the current task. Solving a coding problem has always been exciting for me, but havin a group of people equally excited about it was amazing!"
Hope to see you soon!
If for some reason you can't make it check out our REFUND POLICY.