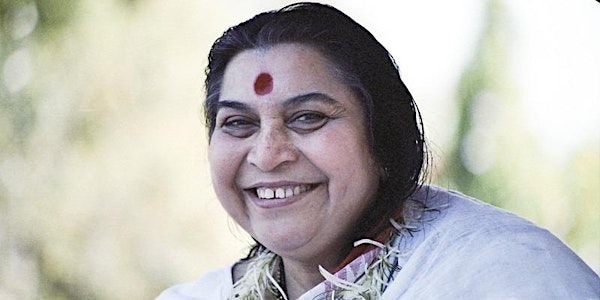 Markham: Let's Meditate for 21 Day for Freedom from Thoughts!
Let's Meditate for 21 Days for Freedom from Thoughts by Sahaja Yoga Meditation. Free Guided Meditation Course for seekers of peace and truth
When and where
Location
Online-Zoom Please sign up for link Markham, ON L3R 1G3 Canada
About this event
Why 21 days Meditation for Freedom from Thoughts?
Little by little, we practice every day to cleanse our inner subtle system using the powerful techniques of Sahaja Yoga Meditation. This is a spiritual meditation in which we awaken the inner energy that gently brings positive change within us-- making us more balanced, peaceful and joyful. As you participate in daily classes, you will notice increasing gaps between your thoughts and feeling more relaxed, peaceful and spiritual.
No prior meditation experience is needed.
Who is organizing this course?
A team of Sahaja Yoga meditation volunteers practicing and teaching 'Sahaja Yoga' meditation for decades. Sahaja Yoga meditation was discovered and invented by 'Shri Mataji Nirmala Devi' in 1970, who in a very Motherly fashion helped people to take to true meditation in an easy way and connect straight to the Divinity and experience within us the universal consciousness. It is practiced in more than 108 countries and is always free. The course page is listed below. You need not register on it again.
http://us.sahajayoga.org/jan2023/
Is it really free?
Sahaja Yoga meditation is always free. This- 21 days course is as such completely free. The only charge is your dedication and sincerity of purpose for your growth.
How to join?
Same Zoom link for all 21 days. We recommend joining by laptop for a better experience that will be almost like that of in-person class. We hope you will share your WhatsApp during sign- up that will help disseminate information quickly through the course.
What if I miss a day here and there?
Don't worry if you miss any class, we will help you make up on Sunday during one-to-one. Also on YouTube daily recordings will be available.
How to get more out of the course?
1. Put Zoom link and timing on your calendar
2. Choose your 'first name, city and state' as Zoom name if possible. It helps us find local resources for you at end of the course. For example- 'Linda Dallas TX' or 'Fateh Vancouver BC'
3. Make a fixed meditation corner for yourself
4. Join by laptop or any big screen for a better experience.
5. Feel free to provide feedback and ask any time. Sahaja Yoga is a very social meditation.
What happens in these 21 Days?
Same time all days of course
Week 1 Theme: Awaken the energy & Know Thyself
Week 2 Theme: Spiritual Ascent & Chakras
Week 3 Theme: Nirchivarita (thoughtlessness) through meditation
Will I be contacted before the course starts?
You may get direct message a couple of times from the organizer before the course starts with some welcome messages and tips. We hope that would not bother you.
What if I have a question?
For any questions about the course please contact Bhargava at Bhargava.potukuchi@gmail.com or WhatsApp at +15132038961.
Meditation and Thoughtlessness
"Meditation is the only way you can grow. There's no other way out. Because when you meditate you are in silence, you are in thoughtless awareness, then the growth of awareness takes place, then it opens out. But if you are thinking – supposing there is a lake and the lake is completely in a turmoil, nothing can grow. But supposing it is silent, then lotuses can grow, anything can grow in it. In the same way, if your mind is agitated and your growth is not yet fully expressing itself then it's such a vicious circle that you are agitated and your growth is hindered, again you are agitated, your growth is hindered.
So the best way is to take to meditation. When you take to meditation this turmoil will settle down. And when it will settle down, your growth will take place. After meditation you will feel definitely that you have come out very well, you have grown very well. But for that one has to be very honest. You cannot force people to be honest, that's one thing you can't do. You have to be honest yourself. You are not to be a hypocrite. You have to see for yourself that whatever you are doing is for your benevolence, is for your good, and that you have to do it because it is good for you, to begin with. And then for the good of the humanity. You are doing for the good of the humanity."
- Shri Mataji Nirmala Devi ( Founder - Sahaja Yoga Meditation)
Bring in your friends and families too to this course :)
#meditation #21 Day meditation # Sahaja Yoga #meditate #guided_meditation #classess #online #online_event #online_classes #online_meditation #yoga #online_meditation_class #meditation_class #meditation_course #peace #yoga_day#online_meditation_course #sahaja_yoga #spirituality #Yoga #kundalini #chakra #nadi #nirvicharita #workshop #seminar #spiritual_awakening#self_development #self_improvement #google #eventbrite