We are ready to welcome you back to the Museum grounds!
About this Event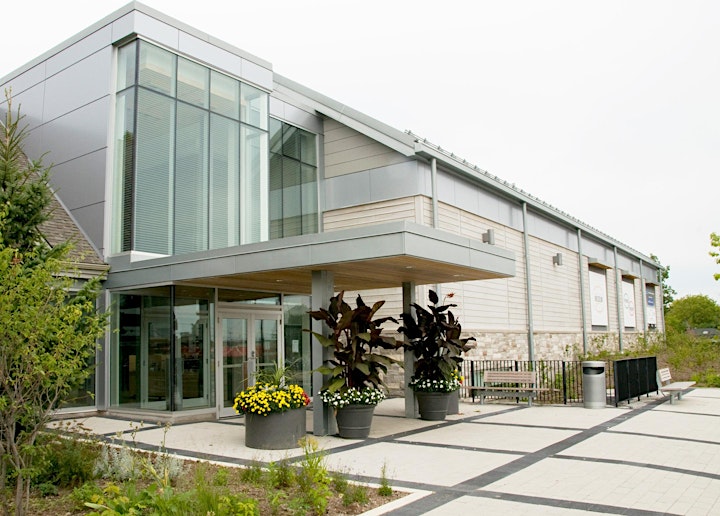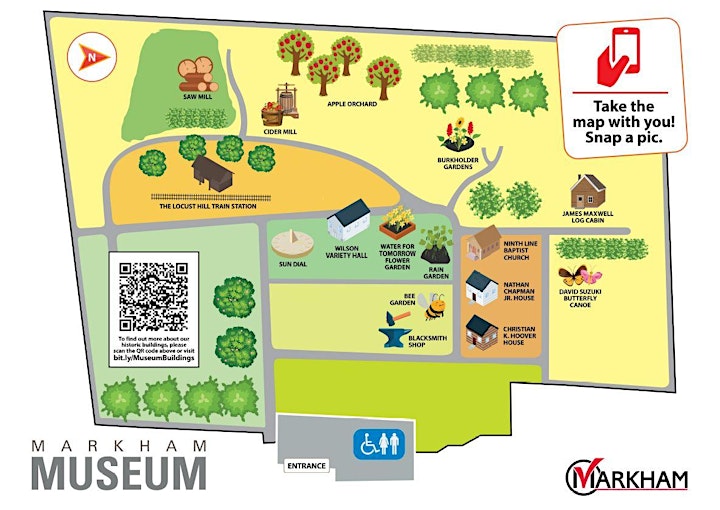 The City of Markham continues to take a responsible and measured approach to reopening, which is guided by recommendations from public health, the Government of Ontario's Framework for Reopening Our Province and the City of Markham's Response, Recovery & Reinvention Plan.
It's time for us to welcome you back as we gradually open for adapted cultural experiences!
The Markham Museum has reopened for outdoor self-guided tours only. Tour our beautiful grounds to learn about building histories and themed gardens.
Select Dates from September to December
11 AM to 2 PM
12 to 3 PM
1 to 3 PM
FREE ADMISSION
Pre-book your self-guided tour (no walk-ins/drop-ins are permitted).
Self-guided tours are facilitated using your mobile device. Take our site map with you. Snap a pick of the detailed map at the entrance! Scan the map's QR code to unlock interesting facts and the history behind our heritage structures on site.
Information about the Museum's partnered native gardens can be found on information boards at each garden. Learn about the importance of natural gardens to pollinators and to environmental sustainability.
You are welcome to bring lunch or a snack; picnic tables are available and distanced.
Please remember that the Museum is waste free. We do have recycling and green bins available.
When you visit us, you will notice we've made some changes to ensure a safe experience for all visitors... but you can expect to see the same friendly faces and quality customer service from Museum staff.
If you are unable to attend your booked date and time, please cancel your booking to allow someone else to register.
COVID-19 HEALTH & SAFETY PRECAUTIONS
Public health guidelines and protocols are in places, including:
Mandatory masks or face covering in indoor public spaces (exceptions will be made for persons who cannot wear a mask for medical reasons, children under the age of five, or those who require accommodation in accordance with the Ontario Human Rights Code)
Screening protocols
Physical distancing (keep 2 metres or 6 feet from others at all times)
Limited amount of visitors
Enhanced cleaning and sanitizing protocols
Only one family washroom is available (all other washrooms are closed)
The Gift Store is closed until further notice
No pets, alcohol, cannabis, or professional photography permitted
Follow all safety and direction signage
If you feel sick, stay home and contact your doctor or public health.
The health and safety of our visitors, staff and the community remains our number one priority.
We will keep you posted on the next steps in our reopening journey and look forward to seeing you soon.