Description
We use 3D depth perception in many ways in our daily lives. Every time we catch a ball, walk down the stairs, thread a needle or watch a 3D movie, we rely on this ability. In this presentation I will review the information the brain uses to interpret depth and distance in the world around us, and how we see depth in simulations of that world (in pictures and in 3D film).
Join Markham Public Library and York University as we bring to Markham a taste of the university experience. Each month YorkU faculty will bring their amazing research and provide an opportunity for our community to learn something new.
Click here to view a list of all up coming sessions.
Speaker Bio: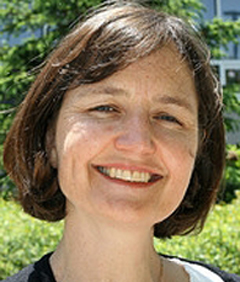 Dr. Laurie Wilcox received her PhD at the University of Western Ontario. She is currently a Professor of Psychology and Biology at York University and a member of the Centre for Vision Research. Her systems neuroscience research largely uses psychophysics to study binocular vision and depth perception. Dr. Wilcox also collaborates with partners in the film and displays industry.