Event Information
Location
Markham Village Library
6031 Highway 7
Fireside Lounge
Markham, ON L3P 3A7
Canada
Description
In our community, issues related to diversity and inclusion, social responsibility are coming to the fore. At the same time, algorithms are increasingly shaping how people come to understand themselves and the world around them. Problematic practices related to gender, sexuality and racialization are often hidden in methods of description and language of online content in information sources like libraries and Wikipedia, impacting what we see in search results. In this talk Allison-Cassin will talk about structured data, Wikipedia and algorithms in the context of social justice.
Join Markham Public Library and York University as we bring to Markham a taste of the university experience. Each month YorkU faculty will bring their amazing research and provide an opportunity for our community to learn something new.
Speaker Bio: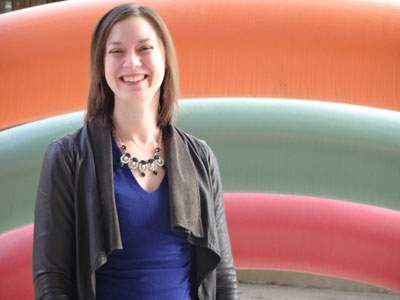 Stacy Allison-Cassin is the W.P. Scott Chair in E-Librarianship at York University where she is working on a project related to Linked Open Data, the Mariposa Folk Music Festival and the Yorkville music scene. Her research interests include structured data, critical theory, and music. She is also working to complete her dissertation in Humanities at York where she is writing on indie rock music, Arcade Fire and love.
Date and Time
Location
Markham Village Library
6031 Highway 7
Fireside Lounge
Markham, ON L3P 3A7
Canada