Description
The world around us is full of information, whether it be the view of a mountain vista, the sound of a nearby bird flapping its wings, or the bouquet of a well-aged cabernet. Our bodies are well-equipped with extraordinary systems designed to detect and encode these sorts of information. This talk will explore how those systems work, such as how your eye can be sensitive to a single photon of light, or the curious feature that your ear not only responds to sound, but emits it as well!
Join Markham Public Library and York University as we bring to Markham a taste of the university experience. Each month YorkU faculty will bring their amazing research and provide an opportunity for our community to learn something new.
Click here to view a list of all up coming sessions.
Speaker Bio: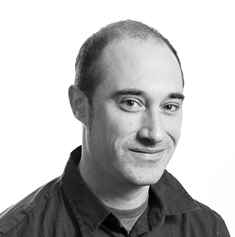 Prof. Christopher Bergevin is currently an Asst. Prof. in the Dept. of Physics & Astronomy at York University, where he joined in 2012. As an undergraduate, he double majored in mathematics and physics at the University of Arizona, with several research experiences dealing with dynamical systems. His graduate training (MIT) explored the biophysics of the inner ear. His first postdoctoral position was back in the Dept. of Mathematics at the University of Arizona for three years as a Visiting Asst. Prof. He then moved on to a second postdoc at Columbia University in the Dept. of Otolaryngology and Head & Neck Surgery. Overall, his research focuses on the biophysical processes underlying our sensory systems, with a particular emphasis on how our ears encode sound.