Markham YorkU Scholars Hub: The Beautiful Brain - How Do We See the World?
Description
Whether marveling at a work of art or engaging in daily routine, our visual sense and powerful brain let us react with adequate behaviors. Dr. Zoidl explains what our perception of the physical world means for us as individuals and social beings.
Join Markham Public Library and York University as we bring to Markham a taste of the university experience. Each month YorkU faculty will bring their amazing research and provide an opportunity for our community to learn something new.
Click here to view a list of all up coming sessions.
Speaker Bio: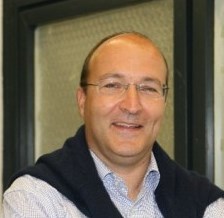 Dr. Georg Zoidl completed his masters at the University of Cologne in Germany and his PHD at the University of Essen in Germany. He is currently a professor of molecular neuroscience and a Canada Research Chair at York University. He is currently researching the role of electrical synapses in vision and in neuronal plasticity, from genes to function. He is also researching the development of zebra fish models of neurological disorders