Description
Humans surpass all other animals and robots when it comes to the diversity and malleability of movements produced — we are the world's most versatile movers. Dr. Henriques explains how the brain's remarkable control systems make this possible.
Join Markham Public Library and York University as we bring to Markham a taste of the university experience. Each month YorkU faculty will bring their amazing research and provide an opportunity for our community to learn something new.
Click here to view a list of all up coming sessions.
Speaker Bio: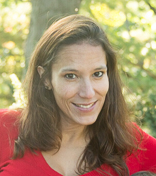 Dr. Denise Henriques is the recipient of multiple awards including the Alfred P Sloan fellowship, Early Researcher Award, Petro-Canada Young Investigators Award and the John Charles Polanyi Prize for Medicine and Physiology. She is currently researching sensorimotor control and learning; eye, head, limb movements and coordination; vision, haptics and kinesthesia; sensorimotor integration; computation simulations; and neuroimaging.