Description
It's a brand new day.
You developed your idea, clung to it through thick and thin, raised money, released product, learned, churned and grew; and at last you are taking the great leap forward – acquisition, IPO, exit.
This is when things get interesting, in ways you may never have imagined. An exit could mean growth and scale, but it could also mean more reporting, transparency, forecasting, or new stakeholders, shareholders or owners. Things you used to be able to do on the fly may need approvals or process. It can be professionally challenging or emotionally exhausting. It can seem like getting the keys to a fast new machine, or turning the lights on in the middle of a party.
Either way, it's new and it's worth preparing for.
Rakuten Kobo CEO Michael Tamblyn will talk about the challenge for leadership to maintain momentum, motivation and culture after the exit. The skill and energy that got you here remains essential – critical, in fact – the morning after exit and beyond.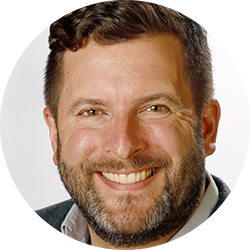 About Michael Tamblyn
Michael has taken companies from inception to acquisition and has learned to navigate the obstacles and opportunities along the way.
He is President and Chief Executive Officer at Rakuten Kobo and has been a part of Rakuten Kobo's executive team since its inception in 2009. Driving growth, profitability and international expansion in a fiercely competitive market, Michael combines a passion for reading with a deep focus on the hardware and software experiences that can make a customer's reading life better.
Prior to joining Kobo, Michael was the founding CEO of the supply chain agency, BookNet Canada and co-founded Canada's first online bookstore, Bookshelf.ca, purchased by Indigo Books & Music in 1998 to create Indigo.ca, where he served as VP of Online Operations.
Michael holds a Master's in Business Administration from the University of Western Ontario.
About Rakuten Kobo Inc.
Rakuten Kobo Inc. is one of the world's fastest-growing eReading services offering more than five million eBooks and magazines to millions of customers in 190 countries. Believing that consumers should have the freedom to read any book on any device, Kobo provides consumers with a choice when reading. Kobo offers an eReader for everyone with a wide variety of E Ink eReaders and free top-ranking eReading apps for Apple®, BlackBerry®, Android®, and Windows®. Headquartered in Toronto and owned by Tokyo-based Rakuten, Kobo eReaders can be found in major retail chains around the world.