Description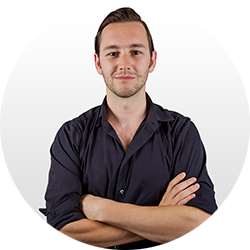 HOW UNATA BECAME A MULTI-MILLION DOLLAR COMPANY IN LESS THAN 3 YEARS
From vision to product, process and culture: how do you scale excellence? Join Chris Bryson, CEO and Founder of Unata, to learn about his journey in taking Unata from an early stage startup to a multi-million dollar company in under three years.
Unata has been redefining the grocery shopping experience since its inception in 2011, powering eCommerce, eFlyer, and eLoyalty experiences for some of North America's most successful grocers. By focusing on 1-to-1 personalization and high quality user experiences, Unata has quickly become an industry leader in the digital grocery space. To support this progress, their team of more than 40 continues to expand as their revenues are on track to reach 350% YOY growth in 2017.
In this talk, Chris will explore Unata's evolution in terms of product, process and culture – as well as his personal reflections on how his vision came to fruition and continues to take shape.
About Chris:
Chris Bryson, Founder & CEO of Unata, is on a mission to shape the future of retail through digital innovation. Nothing gets Chris more excited than talking about the possibilities of the connected world and what that means for the future of retail.
Chris' background lies in loyalty, marketing and analytics. Prior to Unata, he worked for Aeroplan in loyalty marketing, and at Warrillow & Co. as a marketing consultant to over 100+ Fortune 500 companies including IBM, Google, FedEx and Microsoft. Chris graduated with an Honours Bachelor of Commerce from Queen's University.