Description
In collaboration with:



Want to connect with Canada's largest FinTech hub? We're coming to your city.
We're bringing together the FinTech and international development community in Canada like never before, in order to foster new collaborations, increase community engagement and share knowledge. If you work in finance or technology, you need to be here.
The MaRS #FinTechCA series is crossing three cities in three weeks—Ottawa, Vancouver and Montreal—for a national series of fireside chats and keynotes to address the latest technology trends, global opportunities, and regulatory changes impacting the financial world.
In collaboration with Invest Ottawa and the Aga Khan Foundation Canada (AKFC), join us in Ottawa to hear from and network with top Canadian venture capitalists, FinTech entrepreneurs, the international development community and the MaRS FinTech team.
What will we discuss?
What does the future of FinTech look like from a regulatory perspective?

The flow of venture capital into Canadian FinTech

What do VCs look for in FinTech companies?

FinTech in the global context: what opportunities exist?

Which Canadian cities are making an impact on the FinTech ecosystem?

How can FinTech help alleviate poverty globally?

How can we nurture more innovation and investment in FinTech?

How is MaRS bringing together the major players in FinTech?
Who should attend?
Regulators and policy makers

FinTech entrepreneurs

Venture capitalists

Impact investors

Financial institutions and innovation leaders

International development practitioners
---


#FinTechCA Keynote Speaker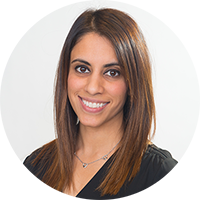 Moderator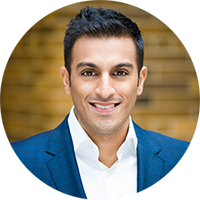 Panelists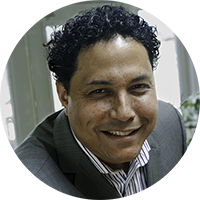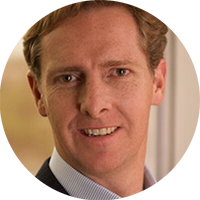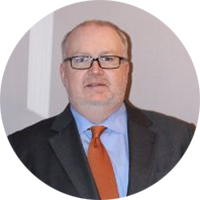 Glenn Campbell, Director, Financial Institutions Division, Financial Sector Policy, Finance Canada
Karen Letain, Director of Marketing and Communications, Invest Ottawa
---


Agenda:
5:00 - 5:15 p.m.: Opening remarks
5:15 - 5:30 p.m.: Keynote
5:30 - 6:15 p.m.: Panel discussion
6:15 - 7:00 p.m.: Networking and refreshments
---
Who are we?
The MaRS FinTech cluster connects the financial services sector with startups developing next generation technology in emerging payments, financial services, peer-to-peer transactions, alternative lending and crypto-currencies. MaRS offers high-growth fintech startups the most comprehensive set of resources in Canada. Through a strategic network of partners, the FinTech cluster supports entrepreneurs with rapid validation, access to investment, product feedback, sales opportunities and business advisory services.
---


About the Speakers:
Arti Modi is the visionary CEO of LendingArch. She created the company after feeling frustrated with the current financial eco-system and seeing financially responsible borrowers being marginalized and overlooked by traditional banks. Arti leads a team of global entrepreneurs, data scientists, futurists, credit managers, investment leaders, creatives and developers, who together built a platform that is so streetwise, it limits the banks involvement and accomplishes results for the consumer in a fraction of the time. Her thought leadership and global business intelligence is highly regarded within the FinTech space and her customer-centric philosophy is the driving force for one of the most hyper-personalized lending tools in Canada. Recently listed as one of Alberta¹s Need to Know people. Arti is passionate about fostering financial health management for younger generations and has a dedicated innovation team creating tools and resources that will help facilitate education, and at the same time,make finance fun for younger generations and their parents.
Adam Nanjee is the Head of Canada's largest financial technology cluster, which is based at MaRS. In 2015, MaRS established the country's first dedicated global innovation vertical around technology for the financial services industry ("MaRS FinTech"). As Head of MaRS' FinTech Cluster, Adam and his team directly manage a network of several hundred startups, a multitude of financial institutional partners, and global venture capital and fintech innovation partners in Brazil, Hong Kong, Singapore, London, New York and San Francisco.
Tim Attia is the CEO of Slice Labs; a technology company addressing challenges facing the on-demand economy. Prior to Slice, he worked with some of the largest global insurance carriers on technology and distribution. He started his career with a large technology and management consulting firm.
Laurence Cooke is founder and CEO of nanoPay Corporation, a SaaS transaction platform. MintChip, a regulator friendly digital cash payment system is the first use case of nanoPay's transaction platform offering frictionless™ payments. Before starting nanoPay, Laurence was a management consultant with a focus on high tech and telecommunications. Most of his work is with private equity, equity analysts and wireless new entrants. Laurence has worked with WIND Canada and was Vice President of Wireless at Shaw Communications Inc.
Glenn Campbell is responsible for domestic and international federal framework policy regarding banks, insurance companies and credit unions; scope includes financial services trade and investment, ownership, competition and consumer policy, ministerial approvals of sector transactions, and legislative reviews. Previously he was Director, International Policy and Analysis, responsible for global macroeconomic analysis, surveillance and country monitoring, as well as Canada's engagement in economic policy coordination through the G20, G7, and the International Monetary Fund. He also served as Canada's Senior Finance Official for APEC for three years, and was Canada's finance counselor in New York during the global financial crisis from 2007 to 2011 where he was focused on capital markets and banking system issues and Canada's economic interests. He has more than 20 years of experience in the Canadian Government, including Finance Canada, Foreign Affairs and Trade, Industry Canada, Treasury Board Secretariat, and Canada Revenue Agency. Glenn holds a BA from St. Francis Xavier University and a MA from Western University.
Organizer of MaRS FinTech Canada Series - Ottawa #FinTechCA
MaRS Discovery District (@MaRSDD) is North America's largest urban innovation hub. A registered non-profit, MaRS supports high-growth startups and scale-ups tackling key issues in the health, cleantech, fintech and other sectors. In addition, MaRS convenes all members of the tech ecosystem to drive breakthrough discoveries, grow the economy and make an impact by solving real problems for real people — in Canada and around the world.