MaRS Global Leadership -
Social Innovation Labs: Creating the conditions for disruptive change

Thursday, February 21, 2013 from 5:30 PM to 7:00 PM (EST)
Event Details
Thank you for your interest in our Global Leadership event. At this time we are SOLD OUT in the Auditorium but please register on our wait list. Should a ticket open up we will be in touch.
In recent years, great interest has grown about a variety of processes referred to as "labs."
Simply put, labs are intense meetings of diverse groups of people who seek breakthrough solutions to serious problems. The Social Innovation Generation (SiG) team is working on cultivating lab processes, recognizing their potential to affect positive social change.
The development of a Social Innovation Lab methodology is underway, combining elements of other lab approaches with new elements particular to the work of social innovators. The proposed SI Lab will intentionally focus on broad systems change to address the root causes of complex social / ecological problems. This focus on transformation across scales requires new approaches to the implementation of ideas, including forms of prototyping and simulation. 
Come and hear Frances Westley, best-selling co-author of Getting to Maybe: How the World is Changed, share her insights on this emerging field of work.
Part of the MaRS Global Leadership Series
Speaker:
Frances Westley, Director, Waterloo Institute for Social Innovation and Resilience (WISIR)
Dr. Frances Westley is one of the world's leading experts on social innovation. As the director of the Waterloo Institute for Social Innovation and Resilience (WISIR) at the University of Waterloo, she leads an active research team that is exploring the dynamics of how change happens in complex linked social and ecological systems.
Presented in partnership with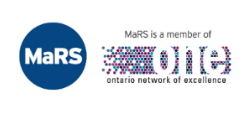 When & Where
101 College St.
Auditorium
Toronto, M5G 1L7
Canada

Thursday, February 21, 2013 from 5:30 PM to 7:00 PM (EST)
Add to my calendar
Organizer
MaRS Discovery District, Social Innovation Generation & Ashoka Canada present
MaRS (www.marsdd.com) is a large scale, mission driven innovation centre located in Toronto and networked across Ontario, focused on building Canada's next generation of technology companies.
MaRS works closely with entrepreneurs to grow and scale their ventures into global market leaders in life sciences and health care, information, communications and entertainment technologies, cleantech, advanced materials and engineering, as well as innovative social purpose businesses. 
---
Social Innovation Generation (SiG) (www.sigeneration.ca) is a collaborative partnership founded by The J.W. McConnell Family Foundation, the University of Waterloo, the MaRS Discovery District, and the PLAN Institute. Our ultimate goal is to support whole system change through changing the broader economic, cultural and policy context in Canada to allow social innovations to flourish.
---
Ashoka (canada.ashoka.org) is the global association of the world's leading social entrepreneurs – individuals with system-changing solutions for the world's most urgent social problems. Ashoka is redefining the global citizen sector by creating a system of collaborative entrepreneurship. Connecting the work of individual social entrepreneurs to business, academic and public sector partners, they create a network effect driving the sector forward and developing new solutions to global problems.
MaRS Global Leadership -
Social Innovation Labs: Creating the conditions for disruptive change