Description
Join MaRS Health for a day of keynotes, venture lightning talks, and panels exploring the intersection of innovation and aging.
Visual, cognitive and motor decline can greatly impact a senior's ability to live independently and comfortably, as well as to move freely and easily.
We will bring together academics, corporates, innovators and health system leaders working at the forefront of Aging across 3 streams: Mobility, Brain Health and Aging in place. Discussions will be focused on innovations that are paving the way for supportive designs in mobility, brain health, housing, communities and transportation and enabling older people to live the lives they value.
Agenda
7:30 a.m.: Registration, Networking, Coffee
8:30am.: Opening Remarks & Welcome Ying Tam, Managing Director Health Ventures Services, MaRS Discovery District
9:00 a.m.: Keynote - Aging Trends in Canada: A deeper look at the values and innovations changing how people age today, Vijay Wadhawan, Vice President, Environics Research
9:30 a.m.: Fireside chat - Addressing the Attitudes: How Innovation Is Addressing, or Not Addressing the Trends in Aging
10:15 a.m.: Networking break with interactive pavilion
10:45 a.m.: Centre for Aging + Brain Health (CABHI) Pitch Competition
Hear from innovators on the cutting edge of the longevity sector at CABHI's rapid-fire pitch competition. This session will feature a roster of aging and brain health companies vying for the CABHI/MaRS Pitch Competition Award for Innovation in Aging. Winner will be determined by real-time audience poll! Come out and vote!
Moderator: Mel Barsky, Director, Business Development, Centre for Aging + Brain Health Innovation (CABHI)
11:45 a.m.: Panel - Aging in Place.
Aging in place is a desire held by most people. To add to that, an increasingly strained healthcare system and long-term care facilities are putting pressure towards finding ways for older adults to remain healthy and thrive at home. There are many challenges associated with this, but also many innovative solutions being introduced into the home to make it possible. This panel will discuss the challenges around aging at home faced by older adults and their caregivers. We will talk about what technological innovations can offer in the home setting right now as well as what is on the horizon. Much like the needs of older adults, the homes in which they will live will be very different in the future. Technology will undoubtedly play a key role in these homes, but how will it fit in and what obstacles must it overcome in order for it to do more than just extend life at home?
This panel of thought leaders and innovators will discuss all of this and provide invaluable insights on what entrepreneurs and companies must take into account when developing solutions for older adults looking to age in place.
12:30 p.m.: Lunch with interactive pavilion open
1:30 p.m.: Keynote: The future of Mobility and Aging, Todd Fletemier, Vice President, MidWest Technology Platform, Faurecia
2:15-2:30.: Lightening talk: Robert Kaul, Founder & CEO of Cloud DX

Cloud DX is an award-winning leader in digital healthcare and medical artificial intelligence. This Kitchener-based startup offers a complete platform for virtual care that includes patented, proprietary medical devices, patient-centric mobile apps, cloud-based data analytics and web-based tools that allow clinicians to treat patients remotely. They are best known for winning the first-ever Bold Epic Innovator Award at the conclusion of the Qualcomm Tricorder XPRIZE, a global, four year, $10 million competition to develop an AI-powered system for autonomous diagnoses inspired by the famous Medical Tricorder from Star Trek.
Robert will be speaking about the current status of their Tricorder-based products and in particular some recent results from an important academic study showcasing the ability of Cloud DX technology to improve outcomes for patients with serious chronic conditions
2:30-2:45.: Lightening talk– Ilaria Varoli, EVP Operations and HR, Myant
2:45-3:15.: Break with interactive pavilion open
3:15-3:30.: Lightening Talk/Demo- David Stoller, Vice President Marketing Mysense
Some models predict that by 2050 all regions of the world except Africa will have a quarter or more of their population aged 60 and above. This population bulge will be met with critical challenges that range from housing capacity to support older adults, medical systems being stretched to provide care for those who are critically ill, and families being forced to take on a primary role supporting loved ones because they are forced to remain in their home.
All this considered and it is important to recognize that technology, specifically artificial intelligence (AI), will take on a much more important role to offer support to an aging population.
In this talk, David will dive into the key challenges facing the global community as our population ages, discuss some of the leading AI solutions that are already making a difference in the market, and highlight some of the promising future uses for AI that will help support the world's aging population.
3:30 p.m.: Panel: 8 Simple Rules for Dating my Healthcare System: An Innovators Guide to Aging + Brain Health
4:30 p.m.: Venture Lighting Talk- Pooja Viswanathan, Founder & CEO of Braze Mobility
4:45 p.m.: Special Event Announcement: Your own cells are the next currency in healthcare - the key to diagnostics, prevention and regeneration. Are you ready? Dr. Drew Taylor, Co-Founder & CEO, Acorn Biolabs.
5:00 p.m.: Closing Keynote: A Great AGE Reboot: Why 6+2 is the best thing for you, your family, your patients, your health system and your country
6:30 p.m.: Event ends- please register for the Welcome Reception that will follow
This event is presented by Faurecia.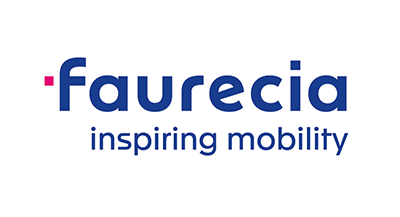 Sponsors: