Location
MaRS Discovery District
101 College St.
CIBC LIVE Lounge
Toronto, ON M5G 1L7
Canada
Description
This June 25, you're invited to the latest edition of MaRS Mornings — a panel discussion on mobility and the sharing economy.


Topics include:
The advent of ride-hailing and autonomous vehicles

Challenges and opportunities for the public and private sector

How these new technologies and trends effect startups and the larger innovation community


About the speakers: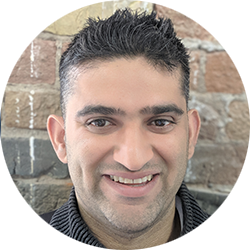 Remi Desa, Co-founder and CEO, Pantonium
Remi is an entrepreneur with an extensive background in operations and logistics. He leads Pantonium's passionate strategy, business development and sales teams.
Prior to founding Pantonium, Remi operated a strategy consulting firm that specialized in business process re-engineering for transportation distribution organizations. He received his electrical engineering and management science degree from the University of Waterloo.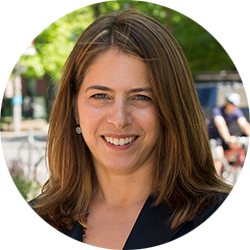 Shauna Brail, Associate Professor and Director, Urban Studies Program, University of Toronto

Shauna Brail, PhD is Associate Professor in the Urban Studies Program, Associate Director, Partnerships & Outreach, School of Cities at the University of Toronto and Interim Director of the Master of Urban Innovation program at the University of Toronto Mississauga. She is also Director of the Urban Studies Program (on leave until July 2019).
As an economic geographer, Shauna's research focuses on the transformation of cities as a result of economic, social and cultural change. Her current research examines the disruptions taking place in urban mobility, particularly focused on the emergence and shifting strategies of ride-hailing firms and associated impacts on cities.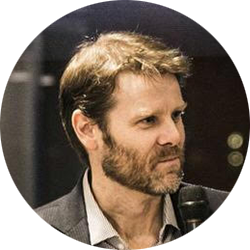 Ted Graham, Head of Open Innovation, General Motors

Ted Graham is the head of Open Innovation at General Motors where he helps identify partnerships that will help build new forms of mobility including autonomous and connected vehicles. He is also the former Innovation leader at PWC and a McKinsey strategy consultant with a focus on understanding and leveraging people networks to influence the spread of ideas.
Ted often speaks to audiences about The 5 things I learned about disruptive innovation as an UberX driver and how to apply some of these lessons across a multitude of industries on the cusp of disruption. His first hand account was initially released as a widely read LinkedIn influencer post, then a CBC Metro Morning interview and is now part of his book called "The Uber of Everything".
+ more speakers to be added.
AGENDA
8:00 – 8:30 a.m.: Registration and light breakfast
8:30 – 9:30 a.m.: Panel discussion and Q&A
This event is presented in partnership with AVIN Toronto.