Description

MaRS Mornings is a monthly breakfast series that celebrates creative founders in the innovation community. Start your day with a coffee and inspiring talks from experienced entrepreneurs, visionary business leaders and innovators. Each event is free of charge and open to anyone.


Join us for our next MaRS Mornings talk: Making life-saving medicine more affordable with speaker Don Stewart, president and CEO of PlantForm Corporation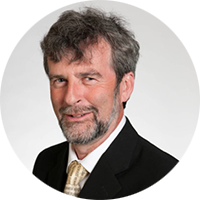 About PlantForm Corporation
Dr. Don Stewart, an entrepreneur and scientist, is one of the founders of PlantForm Corporation and assumes the roles of president and chief executive officer. Founded in 2008, PlantForm develops and manufactures therapeutic antibody and protein drugs using plants. It's focused on the fields of Biosimilars — the development of biological medical products that are almost identical to those produced by another company — and Countermeasures to Bioterrorism, to prevent, diagnose and treat disease following bioterrorist attacks.
Dr. Stewart brings 35 years of experience in the biotechnology industry to his role at PlantForm and previously worked as director of research for the leading Canadian biotechnology company Cangene Corporation. He studied biochemistry and cell biology, graduating with a PhD from the University of London, England.
Agenda
8:00 – 8:30 a.m.: Registration and light breakfast
8:30 – 9:30 a.m.: Presentation and Q&A
Sponsored by