Description





MAKE INNOVATION YOUR DAY JOB AT MaRS VERGE 2016.
On November 15, the MaRS Verge conference will host 150 corporate innovators who are ready to challenge the way they think with a day of thought leadership, networking and training.
New to this year's conference will be dedicated sessions focusing on specific innovation challenges in the health, energy and financial services sectors and in our changing workforce.
You will participate in open conversations with innovation experts and entrepreneurs who have earned their experience. At the end of the conference, you'll walk away with an innovation guidebook customized to your needs to help you get innovation buy-in from your company. MaRS Verge is Toronto's premier corporate innovation conference.
Why attend MaRS Verge?
Learn from corporate innovation thought leaders

Exchange ideas and collaborate with forward-thinking peers from across industries

Get training on how to make innovation part of your company's DNA

Present key takeaways to your colleagues with your custom innovation guidebook
Keynote Speaker: Kirstine Stewart, Founding Head of Twitter Canada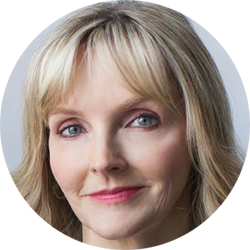 How do you build innovative corporate culture from the ground up? You better ask Kirstine Stewart, who's worked at some of the most innovative corporations in the world. As Founding Head of Twitter Canada, Kirstine Stewart was responsible for building the Canadian market. And as Twitter's VP, North American Media Partnerships, she was charged with developing deals with TV, sports, and music partners across the continent. She was previously Executive Vice-President of CBC English Services, where she commissioned the greatest number of Canadian content hours the CBC has ever had in prime time. She helped lead it to some of its biggest ratings in history, all while maintaining and strengthening its public broadcasting mandate. Her book Our Turn: Time for a New Kind of Leader, on women leaders in a time of new opportunities, was published in the fall of 2015. The old ideas of hierarchy in business are quickly becoming outmoded and Kirstine's advice at MaRS Verge will prepare you for building a positive, modern and innovative company culture.
Questions?
Find the full program and learn more at www.marsverge.com. You can also contact us at marsverge@marsdd.com