Description
EVENT POSTPONED. THANK YOU FOR YOUR SUPPORT.
Mary's Meals Canada invites you to attend our 3rd Annual Basketball Bonanza for Mary's Meals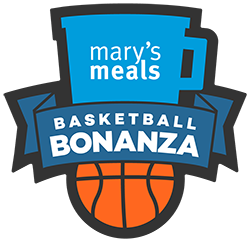 This year's event is a day-long tournament, including our highlight game featuring the Calgary Police Service going head to head against the Calgary Fire Department at 3:30 pm. You won't want to miss the action! Here are the details:
YOU ARE INVITED TO AN ENTERTAINING DAY OF BASKETBALL
10 AM—8 PM: Basketball Tournament: Co-ed, open to adult teams or club teams ages 16+. Limited team entries available. Come out and cheer on our local ballers! To enter a team please email MarysMealsBasketball@gmail.com
3:30 PM: Special Feature: come watch Calgary Police take on the Calgary Fire Department in an epic basketball battle for the Porridge Cup!
All Day: Fun, food and prizes!
Mary's Meals provides a daily meal at school for children in some of the world's poorest communities. The meal allows the hungry child to have something nutritious to eat, while enabling children to gain an education, which can be their ladder out of poverty. Our global average cost to feed a child for one year is just $26.40. At least 93% of donations go towards our charitable activities. For more information on Mary's Meals visit our website - www.marysmeals.ca or watch this short video clip: https://www.youtube.com/watch?v=vTq0KHUEK7s. Mary's Meals is currently feeding over 1.6 million children daily in 18 countries.
Basketball Tournament Information:
A co-ed tournament, ages 16+. Club teams may have up to 12 players, adult teams up to 10. Entry is $650 per team with a maximum of 12 teams.
Teams will receive: 3 guaranteed games (with referees), reversible jerseys with numbers, Player of the Game prizes, All-Star Awards & chance to win tournament trophy.
To register your team please email MarysMealsBasketball@gmail.com.