Multiple Dates
MASJID CONSTRUCTION - In Sha Allah, plan to continue in 2022
DONATION APPEAL TO ALL - Masjid needs your help to complete construction for the establishment of an Islamic Centre to serve the community.
About this event
NOTE : You can donate by picking a date of your preference, such as the birthday of a loved one and donate in their name as Sadaqa e Jariya.
THANK YOU FOR YOUR GENEROUS SUPPORT
Alhamdulillah, with the generous support of our brothers and sisters we have been able to design, obtain approval and started construction. Concrete work has been completed. Jazaak Allah Khair.
Now, In Sha Allah we need to do the steel structure.
We NEED your help again. Please be Generous for Allah's House.
After you donate, please share this on your Facebook.
All donations are tax deductible.
Kindly provide your name, address, email and phone number so that we can issue your TAX RECEIPTS.
VIDEO : Please watch the video below for an update and a glimpse of the future Islamic Centre.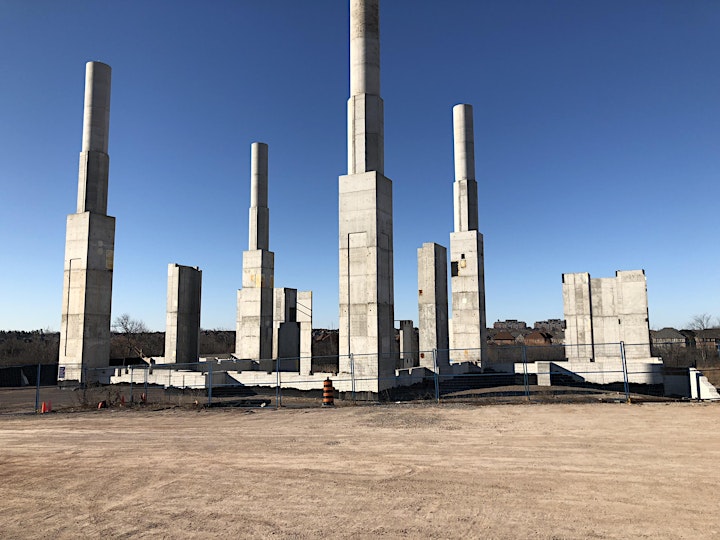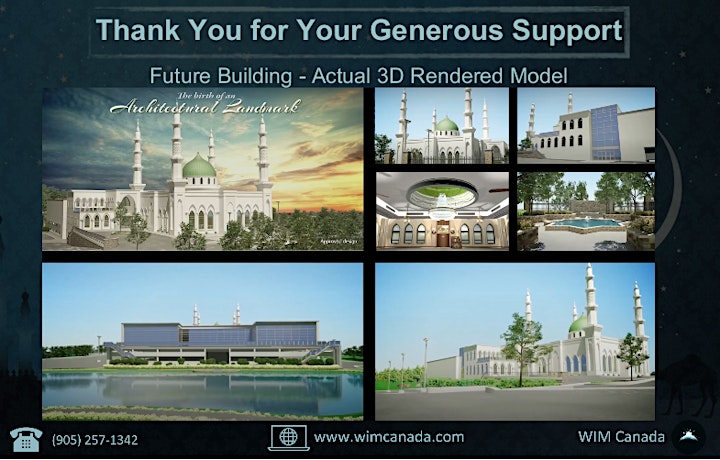 Organizer of MASJID CONSTRUCTION - In Sha Allah, plan to continue in 2022
World Islamic Mission Canada is a community based Muslim organization founded by the famous Muslim scholar Maulana Shah Ahmad Noorani Siddiqui (RA) in 1989. Having seen the needs of the rapidly expanding Muslim community in GTA, an 11 acre property in Oakville, Ontario was purchased in Nov. 1998, to establish an Islamic Centre. WIM Canada is under the guidance of learned and respected Muslim scholars of our time such as His Eminence Dr. Qamar-uz-Zaman Azmi, Prof. Shahid Raza Naimi and Shaikh-ul-Tariqat Muhammad Anas Siddiqui al-Qadri. 

WIM Canada plays an active role in serving the needs of Muslims in the Oakville, Mississauga and Milton areas. It is also actively involved in providing  humanitarian, educational and  religious services to both Muslims & non-Muslims in local as well as to other communities across Canada. 

We encourage Muslim Canadians to become part of this forward thinking institution. The aim WIM Canada is to lay the foundation of Islam in Canada based on knowledge and compassion for all. We hope that with your support that we can continue to serve Our Creator Allah Subhanu wa T'ala and all of His Creation, and that together we can forge a vibrant and engaged Muslim community in Canada
Visit us at :  http://www.wimcanada.com/