Location
Daniels Spectrum
585 Dundas Street East
Toronto, Ontario M5A 2B7
Canada
Description
On February 15, 2013 masked and decorated guests will join to celebrate modern fashion infused with African and Caribbean aesthetics and traditions. Toronto fashion label, Chinedesign presents "Masquerade"; the brand's second exhibition mixing fashion and art as part of TD's "Then and Now" Series for Black History Month.
Masquerade as it is performed all over Africa, is a complex and often secret ritual that is interwoven into the religious, political and social fabric of the people. The masks or the masquerade costumes are often believed to represent the spirits of ancestors and local deities. Carnival as it is practiced in the Caribbean and in South America is a mix of European and African notions of Masquerade and is becoming increasingly popular in Africa as well.
"Growing up in Nigeria, I have always been fascinated by Masquerades. I was captivated by the myth, costumes, and entranced by the music." Shares Chinedu, designer of Chinedesign.
Taking place simultaneously with popular Carnival celebrations around the globe, the evening will feature a mix of cultural elements beginning with a Diptych digital presentation by Another Africa, depicting the influence of African Masquerade on fashion, photography and art. The Masquerade Collection runway presentation is paired with an original soundtrack composed exclusively by Chinedu, and to celebrate the Carnival festivities a Masked Ball will follow where masks are mandatory until midnight.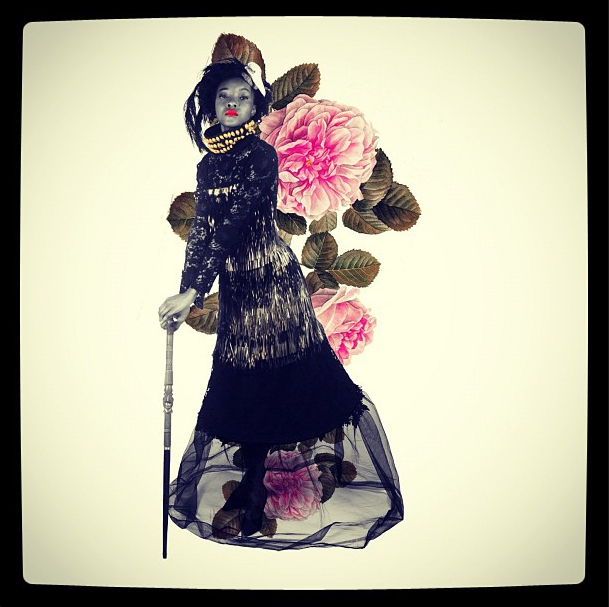 The avant-garde "Masquerade" Collection features more than a dozen looks including custom designed prints. Each design features unorthodox materials such as cowry shells, woven chains, fringed leather, lace, traditional African indigo fabric, plants and large seeds that are commonly used in West African masquerade. Exquisite headpieces created in collaboration with British Milliner Keiron Vine, complete the style.
"As a fashion designer, my appreciation of masquerade has come to take on another dimension. I am enthralled by the aesthetic and garment technology of the masquerade and I have long nurtured the idea of creating my first "couture" collection, as opposed to "ready to wear", by deconstructing and remixing elements of masquerade "
The event will take place on Friday February 15th at Daniels Spectrum, located at 585 Dundas Street East, Toronto. Doors open at 9pm and the multimedia fashion presentation will begin at 10pm followed by the Masquerade Ball. The style code is formal or African Traditional and masks are mandatory until midnight. A selection of Venetian-style masks from Spirit of Venezia, our official mask supplier will be available for purchase as the door and you are also welcome to bring your own mask.