Description
Master Class | Hilary Mason
February 28, 2014 | 9AM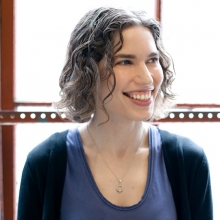 You are invited to participate in a Master Class with renowned Data Scientist Hilary Mason, first hand from renowned Data Scientist Hilary Mason, named of of Fast Company's Top 100 Creative Minds in Business for 2013, and former Chief Scientist at Bitly.
RSVP now for an inspiring look at how Big Data is being used to understand everything - from social media usage, consumer behavior, social uprising, virus outbreaks and more.
Only 50 seats available!
Organizer of Master Class: Hilary Mason
At the University of Waterloo Stratford Campus we offer undergraduate and graduate studies. Campus initiatives also include research opportunities, commercialization and community outreach to provide a broad range of opportunities for our students and partners. This new collaborative education style accelerates knowledge and innovation by bringing together students, leading researchers, businesses and entrepreneurs to advance digital media technology and creative application.